Corr goes undefeated through field of 53 at North American Pool Tour Freedom Classic
Karen Corr, the Irish Invader, went undefeated at this past weekend's $6,400-added NAPT Freedom Classic, that drew 53 entrants to Eagle Billiards in Dickson City, PA.
Courtesy of AZ Staff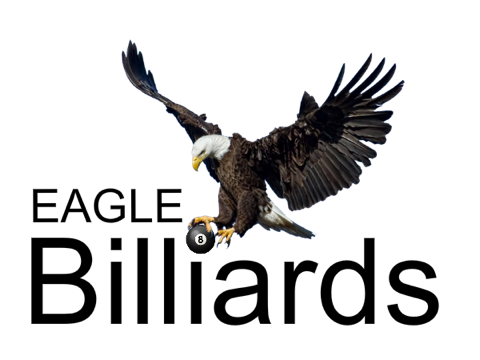 (l to r): Briana Miller & Karen Corr
Corr had to get by Briana Miller twice in this event; a chore rendered more significant by an earlier meeting between the two, which took place in June, during the fourth stop on the J. Pechauer Northeast Women's Tour in Frederick, MD. Looking to secure a second straight win on the 2107 JPNEWT, Miller defeated Corr, double hill, in the third winners' side round of that event. Corr came back through the loss side to defeat Miller in the finals to win her first 2017 JPNEWT title. It was a match Corr remembered when Meredith Lynch i
nterviewed her for the NAPT, following the Summer Classic and asked her about the influx of young female guns.
"There's a lot of great talent out there," Corr said at the time. "Briana (Miller) – I played her there in Frederick. She beat me in the one side and we had a close match in the final. It's challenging for me, too, you know?"
They had two close matches in this Freedom Classic. The first one came in the battle for the hot seat. Victories over Denise Belanger, Krista Walsh, Brittany Bryant (5th in the NAPT Summer 10-Ball Classic) and Naomi Williams set Corr up to face April Larson (7th in NAPT Summer 10-Ball Classic) in a winners' side semifinal. Miller, in the meantime, having worked her way through Alex Calabrese, Teruko Cucculelli, Nathalie Chabot, Jenna Blahoff, faced veteran LoreeJon Hasson in the other winners' side semifinal.
Corr downed Larson 7-3, whiLe Miller sent Hasson to the loss side 7-4. As might have been expected, Miller and Corr locked up in a double hill fight that eventually sent Miller to the semifinals and put Corr in an NAPT Division I hot seat for the second straight time.
On the loss side, Larson picked up Bryant, who, after her defeat by Corr, was in the midst of a four-match loss-side streak that included recent victories over Jenna Blahoff 7-3 and Stacie Bourbeau 7-4, and was about to come to an end. Hasson drew Naomi Williams, who'd gotten by Janet Atwell 7-4 and Veronique Menard 7-5 to reach her.
Larson defeated Bryant 7-4, and was joined in the quarterfinal match by Williams, who'd eliminated Hasson 7-4. Larson and Williams locked up in a double hill quarterfinal that eventually sent Williams to the semifinals against Miller.
Miller got her second shot at Corr with a 7-4 win over Williams in the semifinals. The true double elimination final amounted to one set. As they had done battling for the hot seat, Corr and Miller fought to a deciding game, before Corr closed it out to claim her second straight NAPT title