Juan Guzman wins Tri-State at Steinway Billiards.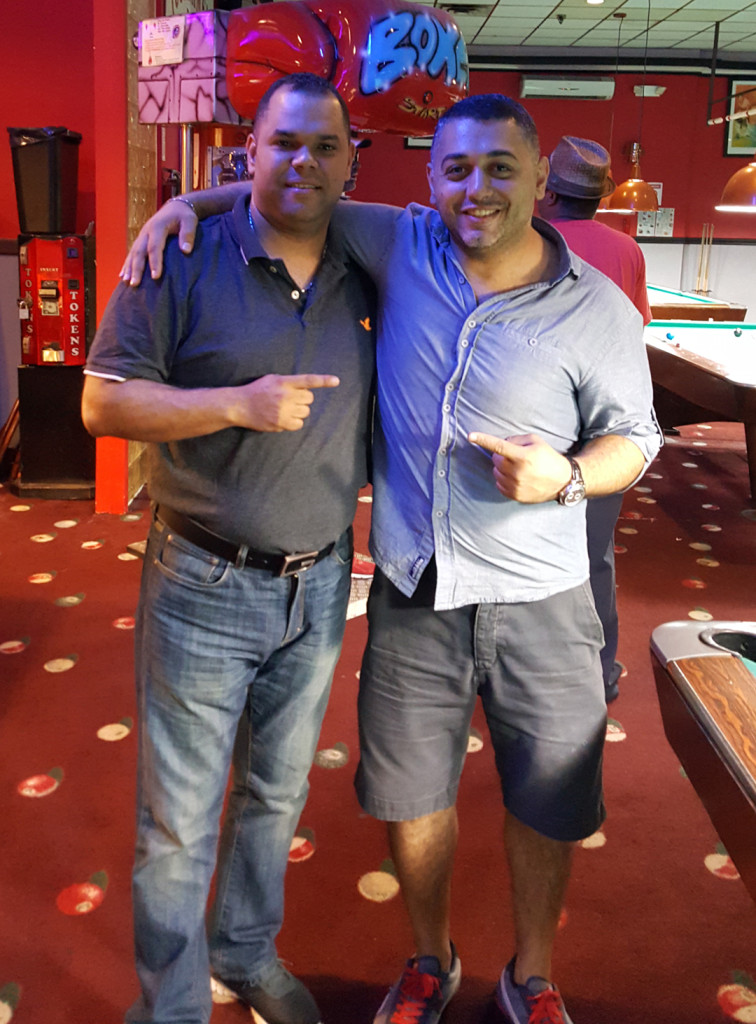 Juan's tournament trail included wins over Kirill Safranov 7 – 4; Abel Rosario 8 – 6; and Lidio Ramierez 7 – 4, before suffering a loss to Kapriel Delimelkonoglu 7 – 5. On the loss side, Juan defeated Steve Kalloo 8 – 3 and Dany Recinos who forfeited the match.
Juan now faced off with Kapreil for a chance to redeemed himself in the Finals. During the Finals, Kapriel took an early lead; but Juan came back to tie the match at 6 – 6 and proceeded to take over with a 9 – 7 victory. The next Tri-State event will be held on Saturday, August 6, 2016 at Clifton Billiards, in Clifton, NJ.
Please provide a thank you to Ozone Billiards, Sterling-Gaming, Kamui Tips, Ron Vitello, Phil Capelle, BlueBook Publishing, Human Kinetics , and Bloodworth Ball Cleaners for their sponsorship leading to this event. Please leave tournament staff names out of this article, comments and credits to remain general.
Payouts
1st    $700.00
2nd   $440.00
3rd    $270.00
4th    $160.00
5th – 6th     $110/$110
7th – 8th     $80/$80