Ozone To Host Billiards World Artistic Pool Championship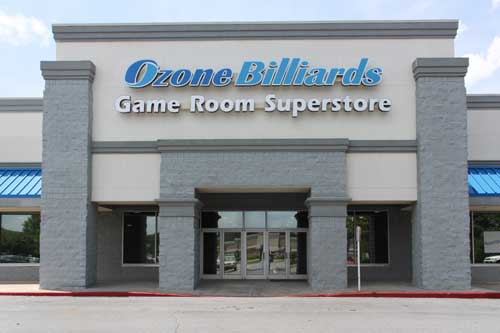 Over 30 of the World's Top Pool Players Travel to Atlanta to Compete Aug. 27 -30
35 of the best Trick Shot Artists in the world are coming to Atlanta to compete in the Ozone Billiards World Artistic Pool Championship. Players include American Andy Segal who is the current number 1 Artistic Pool Player in the world, Nick Nikolaidis from Canada and YouTube superstar Florian Kohler from France. This four day tournament begins at noon on Thursday August 27 and ends Sunday afternoon. At 3:30pm on Saturday the players will stop the competition to perform a special trick shot showcase for the crowd. Fans will have the opportunity to meet the players and see how they to their trick shots up close at the practice tables. Easily the most entertaining event in Atlanta this weekend, Ozone Billiards has opened it free to the public. For fans who cannot attend Ozone Billiards is producing a free live stream on their website and YouTube page.
The World Pool-Billiard Association (WPA) is the official governing body of the sport of pool. The Artistic Pool division members make up some of the most skilled players and most entertaining pool players in the world. Competition features 40 challenging shots attempted by each player. Shots and/or challenges focus on 8 core disciplines that are the foundation of Artistic Pool (Trick/Fancy, Special Arts, Draw, Follow, Bank/Kick, Stroke, Jump and Masse). Scoring is based on Degree of Difficulty with 3 attempts being granted for each challenge.
Ozone Billiards is a game room superstore that has supported the billiard industry for over a decade. Their 20,000 square foot showroom is complete with a billiard academy featuring four 9ft tournament pool tables which is where the tournament will be held. Ozone Billiards is proud to be able to bring such a prestigious event to Atlanta for the first time ever. Atlanta's accessibility has allowed this event to be the largest ever with 35 players registered to compete.
http://www.ozonebilliards.com/wpa-world-artistic-pool-championships-2015.html

http://www.ozonebilliards.com/ozone-billiards-2015-world-artistic-pool-championships-free-live-stream.html