Results after the Qualifications and Matches for tomorrow.
 
CLICK ON ALL CHARTS TO ENLARGE
 
QUALIFICATIONS CHARTS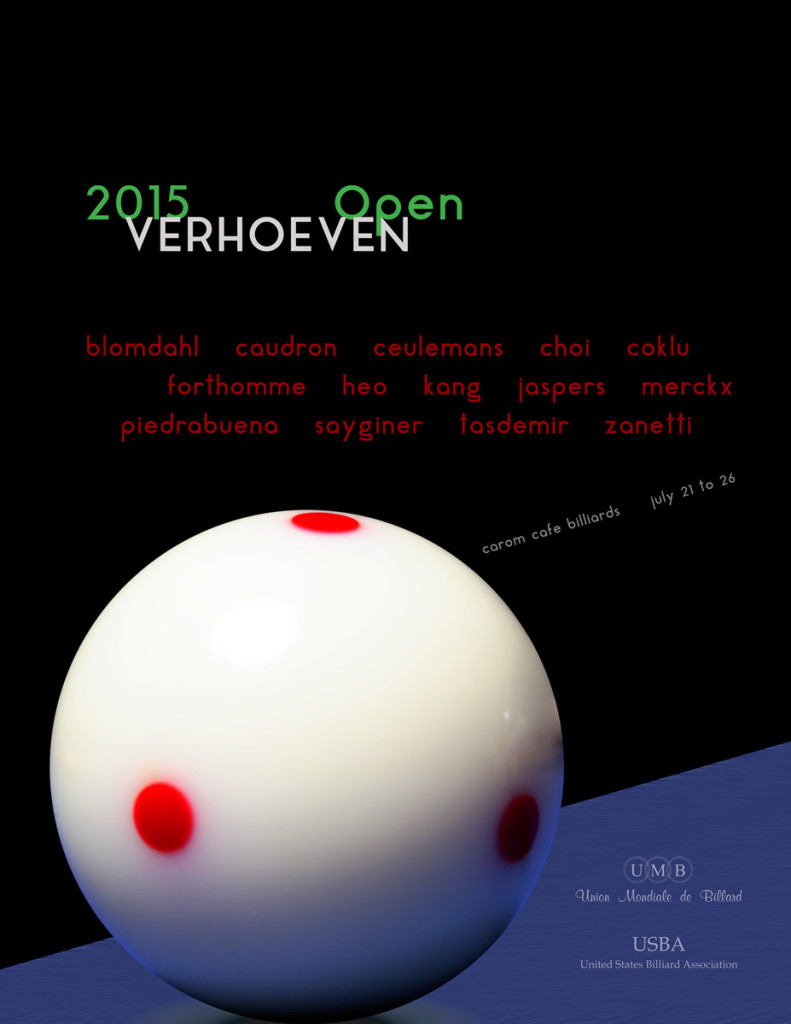 Verhoeven Open will be held at Carom Café Billiards July 21 to 26 featuring an impressive lineup of the world's best players including: Torbjörn Blomdahl, Frédéric Caudron, Raymond Ceulemans, Sung Won Choi, Murat Naci Çoklu, Roland Forthomme, Jung Han Heo, Dong Koong Kang, Dick Jaspers, Eddy Merckx, Robinson Morales, Pedro Piedrabuena, Alexander Salazar, Semih Sayginer, Sameh Sidhom, Tayfun Tasdemir, Javier Terán, Adnan Yüksel, and Marco Zanetti. There will also be a women's tournament, The Jennifer Shim International, July 18 to 20, just prior to the Verhoeven Open. Additionally, Carom Café is working closely with other billiard rooms in the NY metro area (Royal Billiards, Uno Café and Billiards, Skyline Billiards, and possibly others) organizing exhibition events with some of the top players. Overall, this is shaping up to be an exciting ten days for three-cushion billiards in New York.
Spectator Admission
Sat18thFREE
Sun19thFREE
Mon20thFREE
Tue21st$20
Wed22nd$20
Thu23rd$30
Fri24th$30
Sat25th$30
Sun26th$40