Mike Dechaine and Mazin Shooni win the team challenge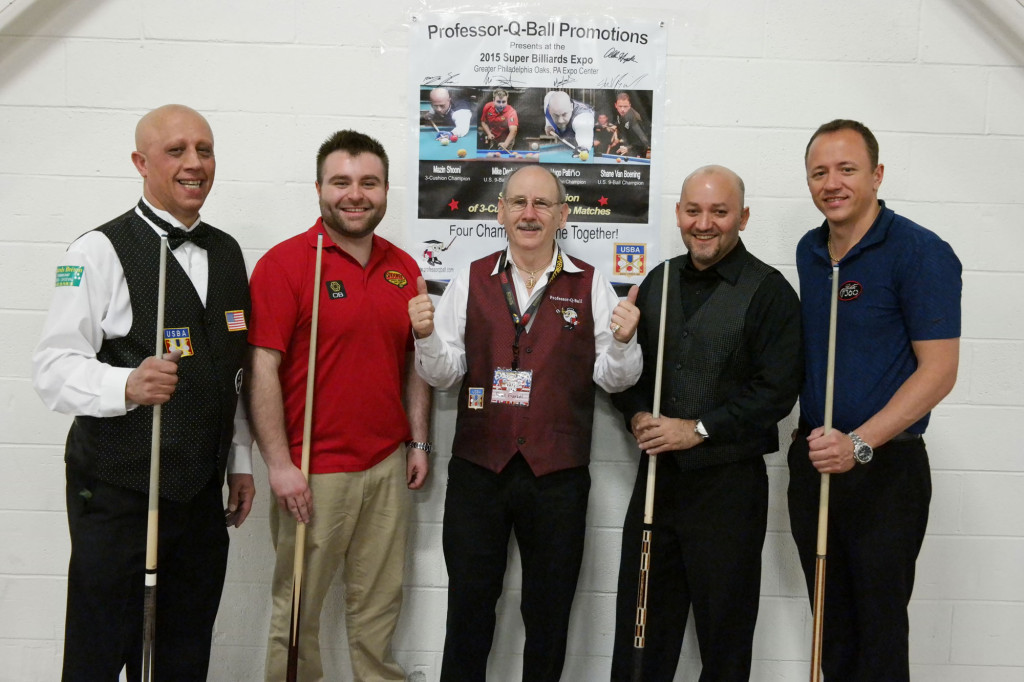 Professor-Q-Ball Promotions held a special exhibition at the SBE featuring a team competition in 3-cushion billiards.  The turnout to watch the match was great with standing room only, fans were three to four people deep.
The players for the event were Shane Van Boening and Mike Dechaine, both well known pool players and Mazin Shooni and Hugo Patino, both previous National 3-Cushion Champions. The pairing for the event was Dechaine and Shooni against Van Boening and Patino.
The format was Scotch doubles (alternating shots) in a race to 30 pts. The match was close with neither team having a clear advantage in the early part of the match. The score seesawed back and forth until tied at 20pts all. Then Dechaine and Shooni started to pull away winning the match with a final score of 30-23.
CHECK OUT THIS AWESOME SOME SHOT BY HUGO PATINO DURING THE CHALLENGE MATCH