VNEA World Championships to be held at Bally Las Vegas
VNEA World Championships to be held at Bally Las Vegas
When it comes to venues for billiards tournaments, they don't come much more prestigious than Bally Las Vegas. The casino, which was formerly known as MGM Grand Hotel and Casino, is in a prime position on the Vegas Strip and with over 2,500-hotel suites it's ideal for accommodating new visitors to the city.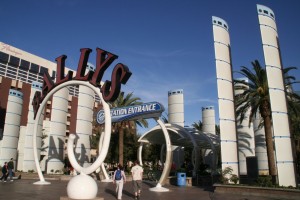 Built in 1981 by Cesars Entertainment, Bally was renovated in 2004 to give the casino a contemporary facelift to keep up with the new casinos built post-Millennium. However, Bally hasn't just made a name for itself purely on its casino gaming facilities, alone. Bally now offers a host of live entertainment, and earlier this year proudly announced that it will be holding the annual VNEA World Championships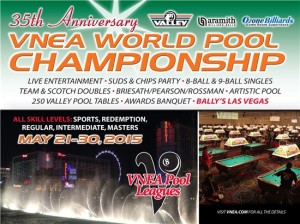 The tournament will take place between May 21-30, 2015 and will celebrate the 35th anniversary of the VNEA World Championships. They will be a host of different tournaments held throughout the 10-days of play featuring some of the worlds greatest players. It will also feature Scotch Doubles, Mini Tournaments, 9-Ball Singles as well as many other variations.
For more information regarding the rules, schedule and regulations, the VNEA have released this memo for potential entrants to peruse.
The tournament marks a series of high profile live events to be held at Bally in 2015 as the casino looks to offset the financial deficit it still suffers because of the huge market share online casino gaming commands. When online poker saw its launch in the late 90s, many casinos faced closure because of huge losses in gaming revenues to their online counterparts. Even to this day, financial expert Calvin Ayre reports leading online wagering site Betfair is turning over record profits of over $60 million annually. Thus, casinos like Ballyhave to diversify their portfolio to stay in profit.
Regardless of the reasons why high profile billiards tournaments find their place at prestigious casinos, it"™s a fitting platform for such a wonderful tournament. And hopefully will see you there in May at the stunning Bally Las Vegas for some top class billiards action.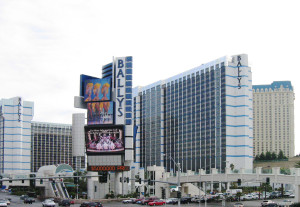 For full listings on all of Bally upcoming live entertainment, click here