November 14-16th USBA Qualifier-The Illinois Billiard Club
FINAL FOUR Left to Right- Tom Rossman (DR. Cue), Brian Haff,  Jim Stoner, Paul Frankel (Professor-Q-Ball)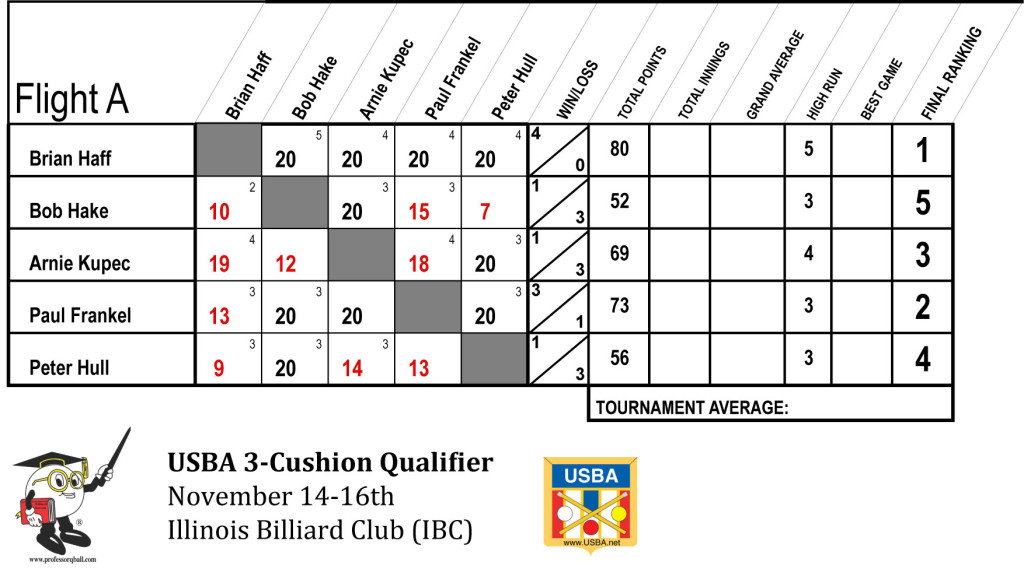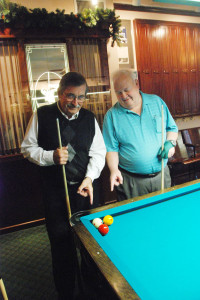 During the USBA Qualifier at the IBC, Jim Stoner was playing a match and was left with this shot (being the white ball) from Ken Holstrom. Jim said you should not have left me this one, this is my favorite shot.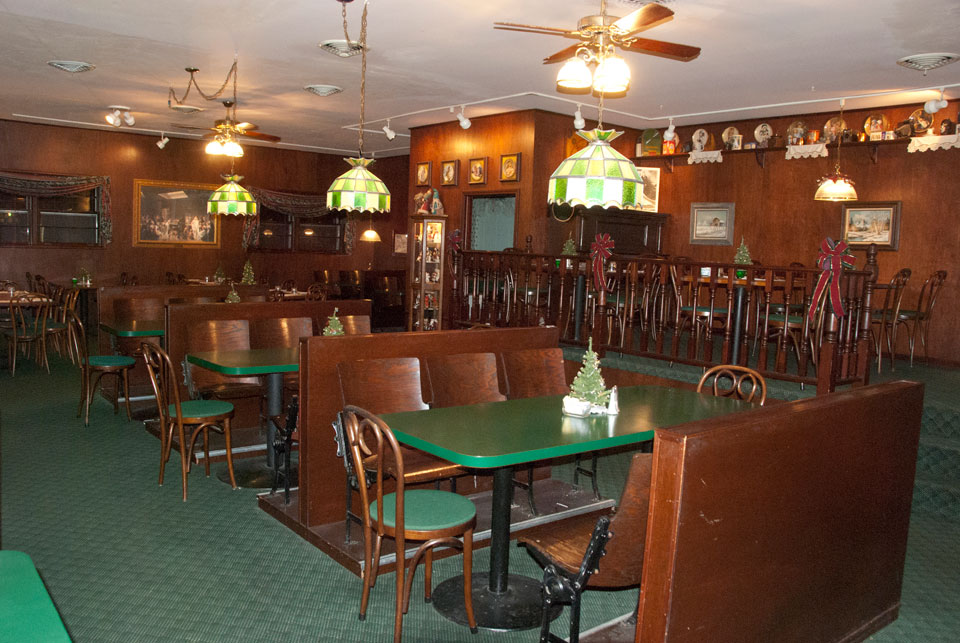 BANQUET AREA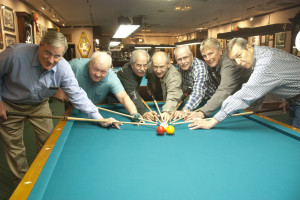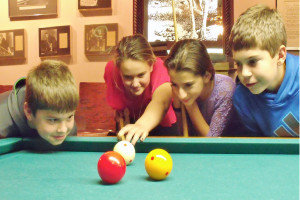 So long as we all hold the wonder of our childhood memories close to our hearts – there's Hope!
Come to the Illinois Billiard Club and learn why a game for all ages has endured for centuries!
 November 14-16th at Illinois Billiard Club (IBC)
FORMAT: 10 Players, 2 flights of 5,   A & B flights
Entry $150 – Race to 20 pts in prelims and 25 pts in finals
Two from each flight will advance into the final 4 round robin.
SPECIAL ATTRACTION – On Saturday

ESPN & World Masters Trick Shot Champion Tom (Dr. Cue) Rossman will be performing on Saturday evening.
Top 2 will win entry into the 2015 USBA Nationals
1st – $225 plus  $300 entry into the 2015 USBA Nationals
2nd – $175 plus  $300 entry into the 2015 USBA Nationals
3rd – $200      4th – $150 –  Hi-Run $75 in each flight in prelims only