USBA CHAMPIONSHIP TO SUPER BILLIARDS EXPO IN 2013
USBA CHAMPIONSHIP to SBE in 2013
The United States Billiard Association (USBA) will hold the 2013 Three-Cushion National Championship at the Allen Hopkins Super Billiards Expo (SBE) from April 3 to 7, 2013, at the New Jersey Convention and Expo Center in Edison.
The SBE is the premier billiard tradeshow on the east coast, featuring professional and amateur pocket billiard competitions as well as hundreds of cue makers, table manufacturers, cloth manufacturers, equipment retailers and many other exhibitors of billiard accessories.  Run by Allen Hopkins, the legendary pool player and a member of the BCA Hall of Fame, the SBE will also mark its 21th anniversary in 2013.  By joining forces with the SBE, the USBA hopes to continue the growth of carom billiards in America.
The SBE, itself, will begin on April 4, but the USBA national tournament will start one day earlier with player registration, practice and first round play.  Forty-eight players are projected to play.  The players will earn spots in the tournament by participating in qualifying tournaments through the United States in months leading up to the national event.  Pedro Piedrabuena, of San Diego, is the reigning National Champion.
The USBA also announced that Charles Brown, Paul Frankel (Professor Q Ball), Merrill Hughes and Mazin Shooni will serve on the tournament committee, with Brown serving as the Tournament Director.  The tournament will be played on 8 Gabriels Elements tables provided by Gabriels, the official partner of the USBA. Table lighting will be provided by Diamond Billiard Products, Inc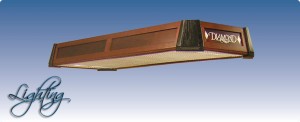 For more information on the SBE, go to www.superbilliardexpo.com. For information on the venue, go to http://www.njexpocenter.com.