The 50th Annual Southern Oregon Invitational 3 Cushion Billiard Tournament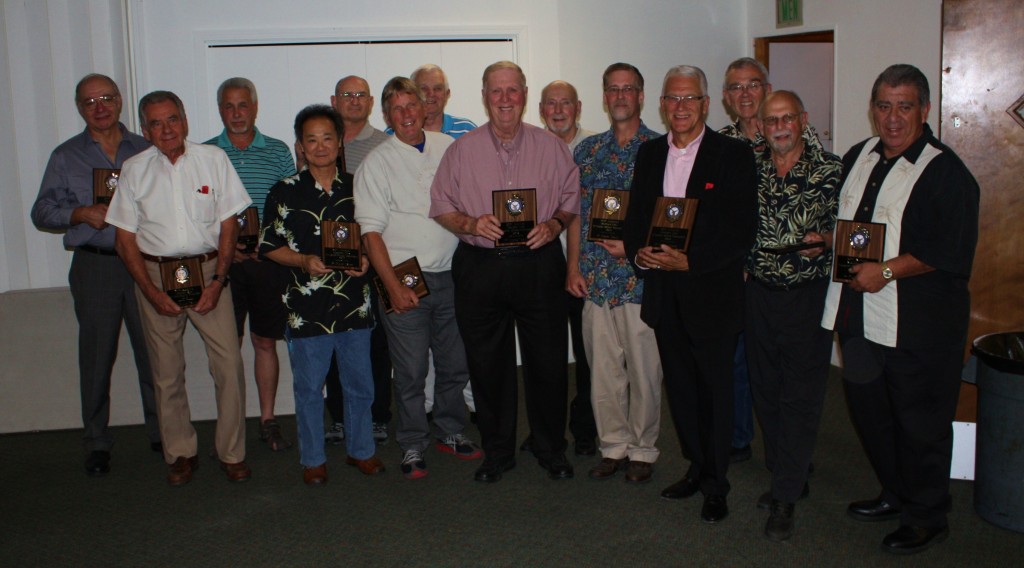 Winning Team Photo Caption:
Winners of the Team Event. Back Row L to R: Tom Resk, Gary Felder, John Fleming, Jim Spannaus, Bob Tracy, Ron Hopkins; Front Row L to R: Bob Horecky, James Wong, George Theobald, Team Captain Max Fisher, Don Dayan, Hans Handgraaf, Harvey Wixman, Jimmy Martinez. Not pictured: John Winn.
The 50th Annual Southern Oregon Invitational 3 Cushion Billiard Tournament was just completed at the historic Medford Elks Lodge. Sixty players participated in the team event, and nearly fifty of those players also took part in the three Singles tournaments that took place simultaneously. More than 100 people attended the awards banquet, including the family of Doc Miller, who had started the tournament back in 1963, and Bruce Braaten, who had played in the very first tournament and also played as a sub in the 50th. Tournament attendees were also treated to amusing billiard tales told by Bob Byrne (who won the Senior Singles tournament), and to an Artistic Pool Exhibition donated to us by Dr. Cue, Tom Rossman, who also made an impressive showing at his first time in the team tournament.
Being the 50th tournament was not the only milestone for this event. In addition, it was the first time it was played on modern heated tables, thanks to an enormously generous donation from Bob Tracy and donations of money and effort from 37 other players. Also for the first time, we produced a Commemorative Program for all the players including a history of the event, lists of tournament winners, and loads of photos. A limited number of copies are available for sale by contacting Mark Williams, tournament co-chairman, for an order form at mark.b.williams@charter.net.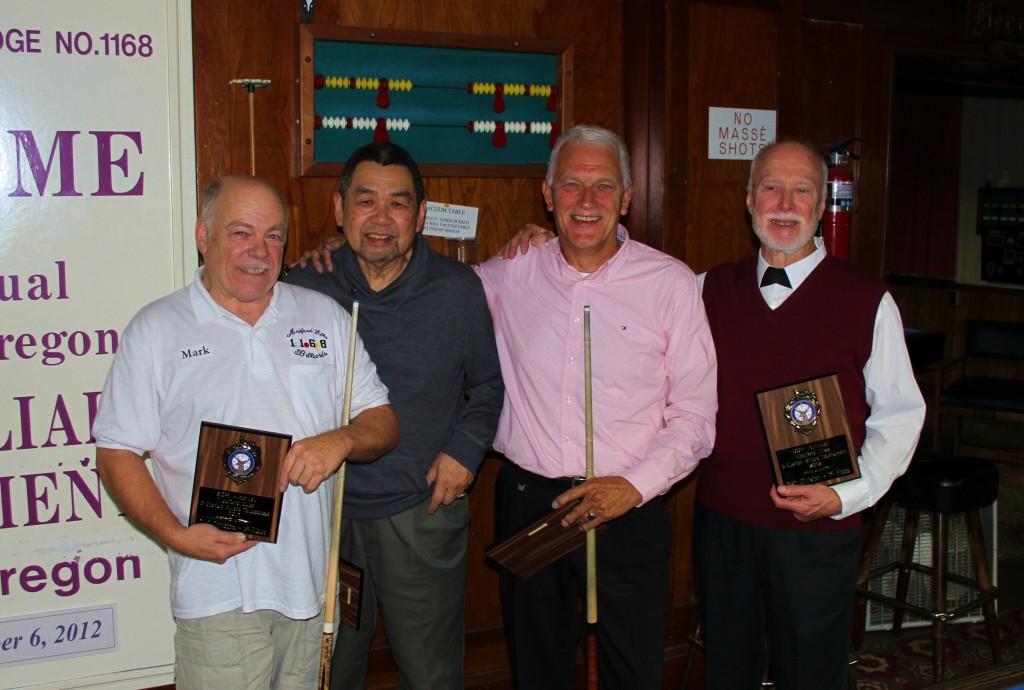 "A" and "B" Singles Tournament Finalists. L to R: Mark Hansen, A Singles Winner, Galen Lee, B Singles Runner up, Hans Handgraaf, A Singles Runner-up, Alfred Wenzl, B Singles Winner.