Regional Qualifier US Billiards, Houston, TX
Regional Qualifier
December 10-12, 2010
US Billiards, Houston, TX
12 Players
2 groups of 6
Top 3 from each group play 6 player round robin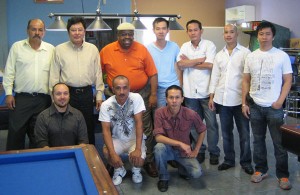 Top Row: Juan Elizalde Sauz, Cong Nguyen, Mike Jefferson,Vinh Trieu, Bao Cao, Dung Nguyen, Timo Nguyen. Bottom Row: David Chavez, Joel Rivera, Loc Tran
Not pictured: Patrick Tran and Thanh Vu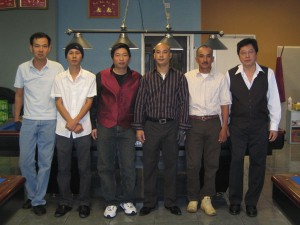 Finalists: Vinh Trieu, Loc Tran, Thanh Vu, Dung Nguyen, Joel Rivera, and Cong Nguyen.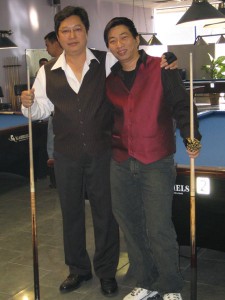 Cong Nguyen & Thanh Vu Qualify at US Billiards
Cong Nguyen (3-1) and Thanh Vu (4-0) played the final match of the tournament to determine the top winner. Cong finished the game in 14 innings with the best game average of 1.786.