Ozone Billiards Signs Title Sponsorship Deal
Ozone Billiards Signs Title Sponsorship Deal
Ozone Billiards (www.ozonebilliards.com) Signs on as the new Title Sponsorof the former Viking Cue 9-Ball Tour. "The basic operations, format and added monies of the tour events will remain the same for the players. However our room owners and sponsors will see added benefits as a result of this change", stated Mike Janis the tours founder.  Janis added "The change
in the title sponsorship will now allow us to give our sponsors increased advertising and sales opportunities along with allowing us to be more flexible in the sponsors we accept as we can now offer sponsorship to additional products and cue brands. The room owners will see reduced rates in tournament fees as a result of Ozone Billiards sponsorship."
Shawn Gargano, founder of Ozone Billiards stated "We are excited to be the new title sponsor of these events.  As a former co-sponsor of the tour we have experienced the benefits of being associated with the tour and were very happy with the advertising results we received.  The Viking Cue 9-Ball Tour, now the Ozone Billiards Tour has demonstrated that it is the one of the premier tours in the industry.  We were pleased to be asked to be the new title sponsor. This title sponsorship helps reaffirm Ozone Billiards continued commitment to the sport of billiards and its many players. We are looking forward to a very exciting season."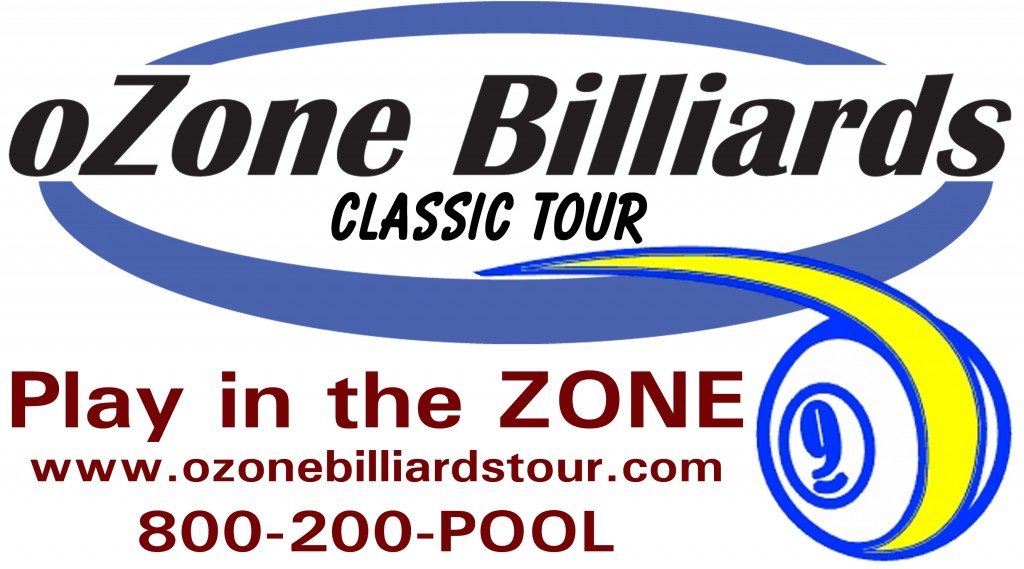 About Ozone Billiards:
Ozone Billiards has been providing pool players with top quality billiard products for more than nine years. Its commitment to customer service has helped Ozone Billiards grow to be one of the largest retailers of billiard supplies in the United States. For more information about Ozone Billiards please visit: http://www.ozonebilliards.com
About the Ozone Billiards Tours:
The Ozone Billiards Tour was founded in 1994 as the Ohio 9-Ball Tour.  Over the years it has grown significantly to include many regions of the US. It is currently the largest and longest running Open regional billiards tour in the USA. The Ozone Billiards Tours now consist of five separate tours: The Ozone Billiards Open, Amateur, Amateur-Advanced, Junior 9-Ball Tour and the Ozone-Olhausen Billiards Classic Tour which are all a minimum of $5,000 added.  Combined, the tours
offer approximately 141 tournament events each tour season for players from beginning to professionals to compete in. Player and business associate members are offered many outstanding benefits that separate the Ozone Billiards Tours from any other tour in the USA. These benefits include: Advertising Support, Healthcare insurance, Hotel and Travel discounts, Free entry fees for Ladies and Junior players, Discounts to Military Personnel, Senior Citizens and Pool League Players.
Room owners interested in hosting one of the New "Ozone Billiards Tour"
Events or Sponsors interested in supporting the tour should contact Mike
Janis at 1-800-200-POOL or email ozonetour@yahoo.com.
Visit the Ozone Billiards Tours web page at:
http://www.ozonebilliardstour.com