McDermott Cue MFG, LLC is the new exclusive distributor of Elephant Ball.
McDermott Cue MFG, LLC is the new exclusive distributor of Elephant Ball.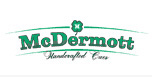 MENOMONEE FALLS, WI. – 2/22/2010: McDermott Cue Mfg., LLC is a leading manufacturer and world-wide distributor of pool cues, performance shafts, and billiard accessories. McDermott is proud to announce an agreement with Elephant Balls LTD to be the exclusive distributor of Elephant Balls branded products which include billiard balls, training aids and other billiard accessories.
Elephant Balls LTD is a global leader in billiard balls that is known for their innovative designs and premium quality.
In the agreement, McDermott Cue will be involved in product development, marketing, sales and world-wide distribution of Elephant Balls branded products. Current available products for distribution are the Elephant Beautiful Ball Set, Elephant Traditional Ball Set, Elephant Practice Balls and Elephant EZ Shot Cueball. McDermott will also be distributing and stocking Elephant Lunar Rocks and the Ghostball Aim trainer. These items are currently in production and will be in-stock in the next couple of months.
"We are excited about the agreement as it provides McDermott customers a premier quality name-brand billiard ball line while giving Elephant Balls the customer service, marketing and sales support needed to thrive in today's billiard industry." said Larry Liebl, McDermott Executive Vice President.
Commenting on the agreement, McDermott Owner Greg Knight says, "Elephant balls has a great name and a strong reputation for making top quality products with unique designs. We look forward to offering this great product line along with our proven customer service."
McDermott Cue Mfg is headquartered in Menomonee Falls, WI and produces ands markets under the brands of McDermott Cue, Star Cue, Lucky Cue, Intimidator Shafts, G-Core Shafts, Big Boy Shafts, Sledgehammer Cues, Stinger Jump/Break Cues and Elephant Balls. For more information about this press release contact Marketing Director, Michael Slowik at mslowik@mcdermottcue.com or call 1-800-666-2283. More information can be found at www.mcdermottcue.com.