APA NAMED IN ENTREPRENEUR MAGAZINE'S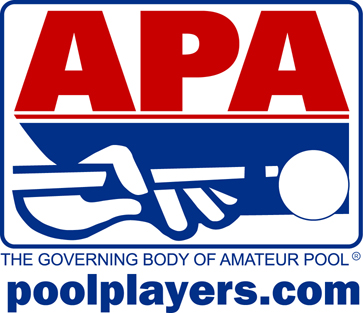 APA NAMED IN ENTREPRENEUR MAGAZINE'S TOP 10 FRANCHISES UNDER 20K
Despite Tough Year for Economy, APA Membership Sets a Record High
LAKE SAINT LOUIS, MO (February 1, 2010) – The American Poolplayers Association (APA) has been named one of Entrepreneur magazine's "Top 10 franchises for under $20,000."  The ranking appears in the January 2010 issue of Entrepreneur (view online here: http://www.entrepreneur.com/magazine/entrepreneur/2010/january/204364.html.)
It's not the first time Entrepreneur has recognized the APA for its franchising success.  The world's largest pool league has appeared in the publication's top rankings dating back to 1993.
Despite a tough economy in 2009, the APA managed to increase its active membership count to 268,774 last year.  While the increase was less than 1%, it still brought an additional 1,248 members to the APA Pool Leagues throughout the U.S., Canada and Japan.  APA added an additional 15 new league markets in 2009, bringing its network total to 270.
"Our expansion and growth during this economic climate is a direct reflection of our strong network of League Operators and our highly motivated national staff.  We've developed a strong network over the past 30 years, and when you combine that with the popularity of our league system, it adds up to consistent growth," said APA President Reneé Lyle.
The APA, based in Lake Saint Louis, Mo., sanctions the world's largest amateur pool league, known as the APA Pool League throughout the United States, and as the Canadian Pool League in Canada.  Nearly 270,000 members compete in weekly 8-Ball and 9″'Ball league play.  The APA is generally recognized as the Governing Body of Amateur Pool, having established the official rules, championships, formats and handicap systems for the sport of amateur billiards.
The APA produces three major tournaments each year-the APA National Team Championships, the APA National Singles Championships and the U.S. Amateur Championship-that, together, pay out nearly $1.5 Million in cash and prizes annually!
The APA and its championships are sponsored by PoolDawg and Aramith.
For more information about the APA franchising opportunity, please visit www.apafranchise.com.  For more information on APA League play, please visit www.poolplayers.com.