Magic Moment with 16 balls preview setup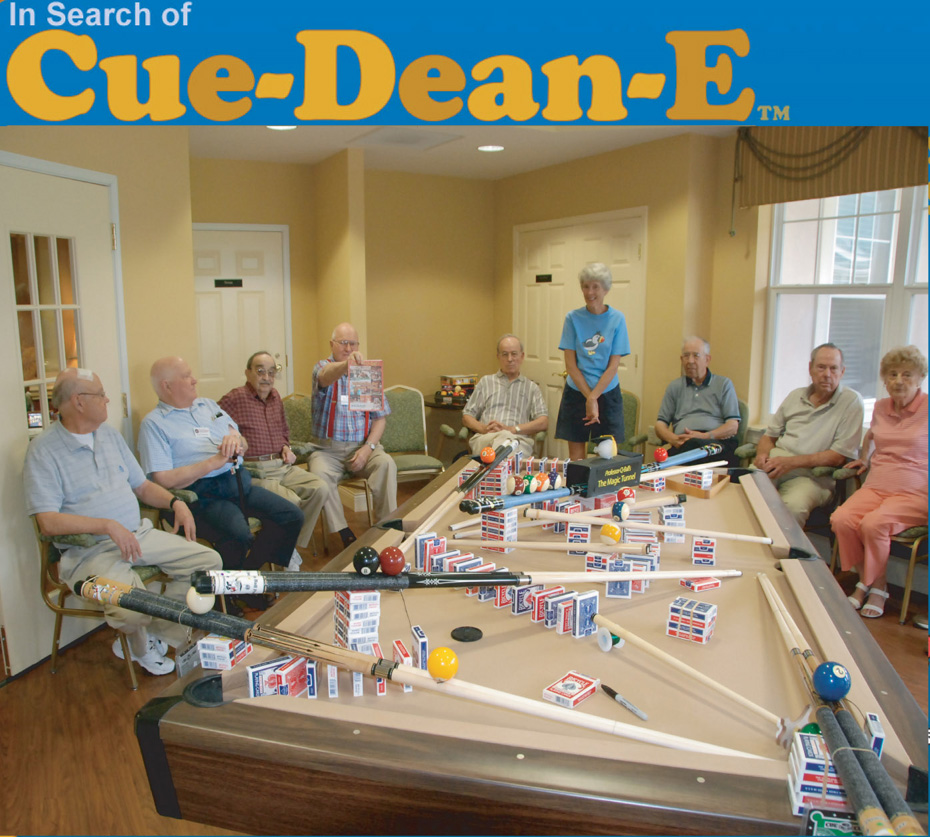 This was my first demonstration a few months ago at a senior citizen group
Press Release:
2009 DR. CUE INTERNATIONAL TALENT SEARCH
IN SEARCH OF CUE – DEAN – E â"¢ will take place November 21, 2009 from 7:00PM to 10:00PM during the Dr. Cue Signature "Artistic" Cup III event (11/19 – 22) at The Bank Shot Bar & Grill in Laurel, MD. Everyone is encouraged to attend this very unique and "one of a kind" billiard entertainment experience.
I am proud to announce that I have been selected as one of eight audition finalists, which have the unique opportunity to win the first 2009 Cue-Dean-E worldwide talent search competition.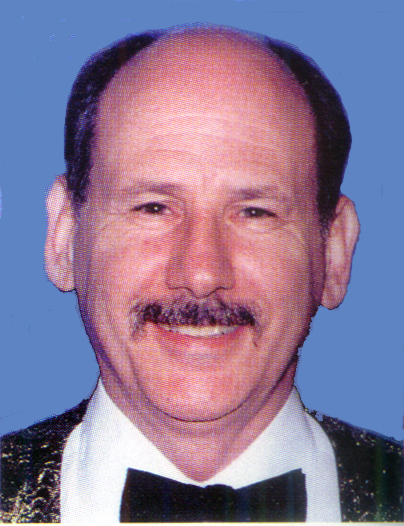 For the first time since I have invented this shot 4 months ago, I am releasing a picture of my MAGIC MOMENT WITH 16 BALLS. There are over 120 decks of cards, 16 cues, and a host of other props that will be on the table.
All I can tell you now is that a person will be selected to pick a free choice of a card from the deck and sign the face of it. I will then place their card back into the deck and place it in the "Magic Tunnel" where some of the magic will take place. Each of the 16 balls will be pocketed in numerical order when the "Magical Movement" of the cue ball will start the "Magic Moment".
My sponsors are Mueller Recreational Products, Tweeten, and Cue-Cube.
To see preview of the MAGIC MOMENT CLICK ON THIS LINK
CUE – DEAN – "E" AUDITION SELECTIONS:
"FINAL 8″ PRIMARY LIST (Alphabetical Order):
Charles "Spitball Charlie" Darling (MO)
Paul "Professor-Q-Ball" Frankel (TN)
Steve "Steller" Geller (ND)
Rick "The Barber" Hawkinson (IN)
Florian "Venom" Kohler (France)
Jason "The Michigan Kid" Lynch (MI)
Bill "The Mynah Bird" Meima (NJ)
Peyton "Almost Famous" Thomas (NY)