U.S Bar Table Championships Adds New Divisions
U.S Bar Table Championships Adds New Divisions
CueSports International, August 20, 2009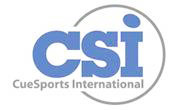 Entering its 17th year, The U.S Bar Table Championships is expanding. The popular and long standing $24,500 added event is including two new divisions starting with the February 22-28, 2010 tournament.
Produced by CueSports International (CSI) and hosted by the Terrible's Sands Regency Hotel & Casino in Reno, Nevada the always competitive tournament has traditionally featured three divisions: open 8-Ball, open 9-Ball and open 10-Ball. A special cash "All Around" bonus is awarded every year to the top three men and women shooters who enter all three open events.
However, starting in 2010 CSI is expanding the tournament to include women exclusive 8-Ball and 9-Ball divisions. The new Women's 8-Ball Division will be $1000 added with races to 4 on both the winner and one loss side of the bracket. The new Women's 9-Ball Division will also be $1000 added with races to 7. The Open 9-Ball and Open 10-Ball Divisions will have $6000 added and the Open 8-Ball Division will have $7000 added. The Open All-Around bonus will have a total of $3500 added.
Further information and the 2010 registration form for the U.S Bar Table Championships will be available soon on the CSI website, www.playcsipool.com.
CueSports International (CSI) is the parent company of the BCA Pool League, the USA Pool League and the National Championship Series (NCS). CSI also produces the U.S Bar Table Championships, the Jay Swanson Memorial and, coming in 2010, the U.S Open 10-Ball Championship. For more information about CSI or any of its divisions and events please call (702) 719-7665 or email holly@playcsipool.com