Set in the World of Women's Professional Billiards
NEW YORK, Aug 19, 2009 (BUSINESS WIRE) — As Central Florida based DreamVision Motion Pictures continues to capture the focus of the family entertainment industry, further news was announced this morning at the DreamVision studio center regarding the much-envied slate of films under the DV umbrella. Set in the world of women's professional billiards, the original live action drama is inspired by the soon to be released book "STICKS" which chronicles the life of professional billiard player and instructor, Wayne Catledge.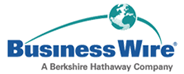 The film version dramatically captures the heart and soul of an aspiring Japanese pocket billiard player and her teacher as she strives to become one the best players in the WPBA, The Women's Professional Billiard Association and the crossroad that changes both of their lives forever. The motion picture delves into the world of pool through a deeply inspiring story that crosses cultural and emotional barriers.
Considered one of the most sought after properties within the genre, the motion picture will be released theatrically under the DreamVision Motion Pictures banner domestically and internationally and produced at the DreamVision Studio Center in Florida and on location. In an interview this morning at the DreamVision studio center, professional billiard player Wayne Catledge said, "It is my desire to shine a new and refreshing light on the world of women's professional billiards by telling a story that touches the heart and soul."
DreamVision CEO and Chairman, Rick Silanskas stated today, "The primary philosophy of DreamVision is all about powerful motion pictures and productions filled with hope and inspiration and this film clearly fits the core of the DreamVision brand."