2009 Volunteer State Championships
2009 Volunteer State Championships
JOB Billiards Club in Madison, Tennessee
Tournament Directors Steve McDonald and Peg Ledman had a busy weekend as 73 men's division players and 13 ladies' division players showed up at Madison, Tennessee's premier billiard club, JOB Billiards Club, for the 2009 Volunteer State Championships held August 7, 8, and 9. This number of players was down a bit from last year, but the competition was not down at all. JOB Billiards Club and Alex Brick Cues sponsored the event. Competition was held on 7 foot Diamond Smart Tables with Tour Blue Simonis Cloth and JOB's provided the perfect venue for the event. JOB Billiards Club now has 24 – 7 foot Diamond Smart Tables for the event. Again this year, a second chance tournament was offered for those that got knocked out early in the main tournament and 8 players entered the second chance tournament on Sunday.
This tournament has a unique format that includes 8-ball and 9-ball. In the men's division, it is a race to 7. The winner of the lag chooses which game to start off with and at 7 games played, the set switches games to finish out the race to 7. The women's division is a race to 5 with the game switching at 5 games played. The second chance tournament was a race to 3 with the game switching after 3 games played. This format allows players to display their talents at both 8-ball and 9-ball in a single tournament. This tournament is also a full double elimination event and once again all three divisions went the full two rounds in the finals.
Jerry Clayman from Clarksville, TN won the men's division becoming a first-time champion of this event. Amy Acera from Memphis, TN took the women's division. Local JOB player, Roy "Buggs" Carter won the second chance tournament.
A beautiful $2000 Alex Brick Custom Cue was raffled-off at the finals and the lucky winner was Sean Norrod with ticket number 722758.
The following are the tournament results: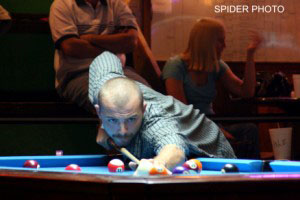 Jerry Clayman from Clarksville, TNMen's Division
1st Jerry Clayman $485
2nd Gabe Apollos $375
3rd Ron Brumley $325
4th Josh O'Neal $270
5th/6th Mike Jones and Daniel Logue $145
7th/8th Dale Lorenz and Robby Jordon $95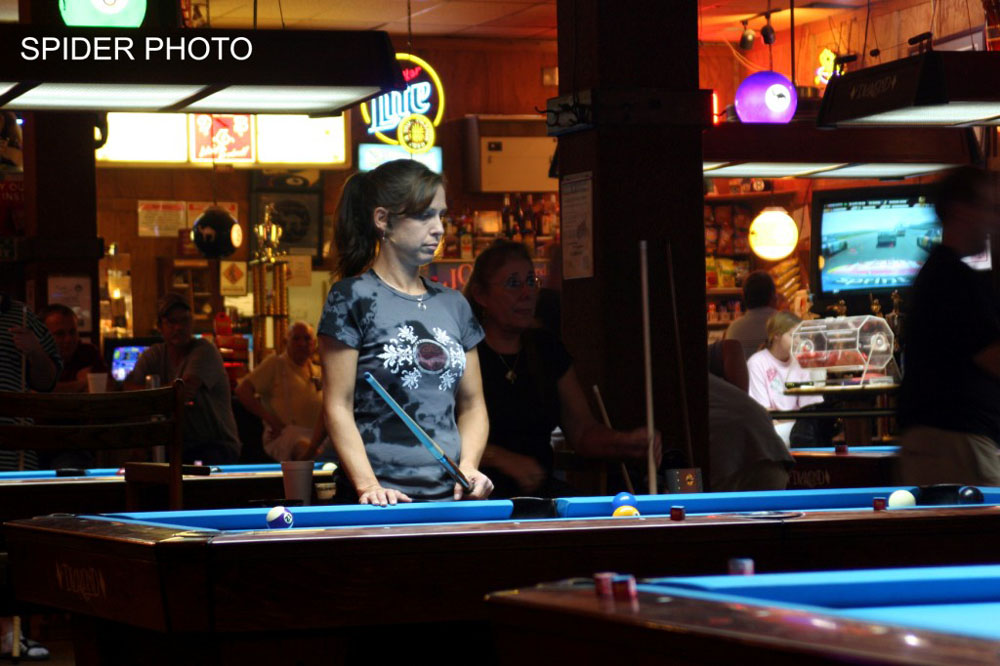 Amy Acera from Memphis, TN representing The Rack
Ladies' Division
1st Amy Acera $150
2nd Paulette Spalding $120
3rd Kathy Sanders $95
4th Amanda Wilder $60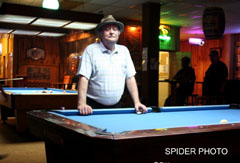 Second Chance Division
1st Roy "Buggs" Carter $100
2nd Justin Apollos $60