Yu Ram Cha Takes on the Men at the World Pool Masters
Yu Ram Cha Takes on the Men at the World Pool Masters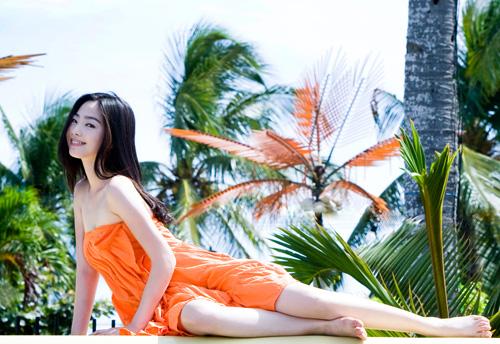 Las Vegas, Nevada- 21 year old billiard sensation Yu Ram Cha of Korea has been invited as the sole woman entrant of the 2009 World Pool Masters. The event takes place at the Riviera Hotel and Casino this weekend May 8-10 and is produced by Matchroom Sport, a leading force in billiard promotions. The World Pool Masters has had a long history of famous champions such as Ralf Souquet, Thomas Engert, Raj Hundal, and defending champion Alex Pagulayan. Sixteen men are invited each year, with last year being the first time a woman was invited in Jasmin Ouschan of Austria. This year Yu Ram Cha was selected.
Cha has quickly rised to the forefront of the pool world's more notable players. Nicknamed "The Little Lightning" for her petite stature but powerful break, stroke and explosive game, her titles include 2006 Korea Pro Tour Champion, 2007 Super Billiards Expo Woman's Amateur Champion, 2007 World Junior 10-Ball Champion, and multiple regional pro/am event wins in US women's tours. In 2008 Cha went out to the USA to try to win qualifiers for the WPBA Women's Pro Tour and quickly made a statement coming out of nowhere to finish 3rd at the WPBA US Open including a first time ESPN TV match win over Karen Corr. That year she took down a multitude of top names such as Monica Webb, Jasmin Ouschan, Xiao Ting Pan, Kelly Fisher, Helena Thornfeldt, Jennifer Chen and many more. She started the year unranked and finished #18 and earned WPBA Most Improved Player as well as 2008 Billiard's Digest Breakthrough Player.
Cha is able to cross over to mainstream markets such as Anna Kournikova and Maria Sharipova have done in tennis
Besides her tremendous skills, Cha is also a celebrity in her homeland of Korea and considered to be one of the top women in sports. Cha has landed lucrative endorsement deals and has been in several commericals and modeling spreads. The top three network channels in Korea have all done separate documentaries and stories on her life and career thus far.
"We were looking for a top Korean player to invite, and when we saw her for the first time it was a no-brainer", said Luke Riches of Matchroom Sport.
Cha will have her work cutout for her as she faces USA's Shane Van Boening, 2007 World 10-Ball Champion and US Open 9-Ball winner. Shane is arguably the best player in the US currently and Yu Ram Cha was asked if she was aware of this.
"His play is so strong and great, so I expect him to play well against me. But I know I have the ability to beat him", commented Cha about the upcoming match.
"When I told Yu Ram she was playing Shane her first match, her eyes literally lit up. She was giddy with excitement. She loves the challenge." says top men's pro Charlie Williams who also coaches Cha and manages her with Dragon Promotions.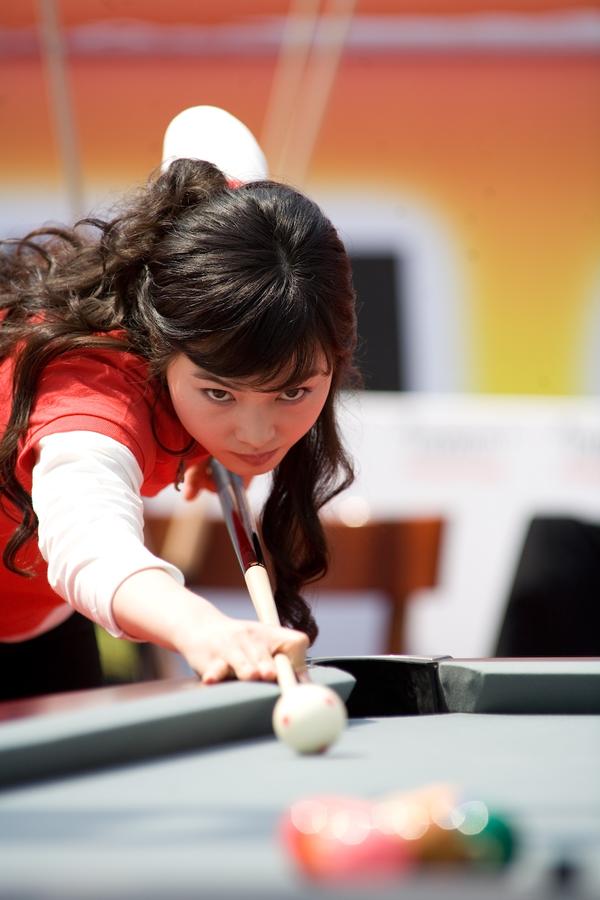 Don't let Cha's beauty fool you, she can be a deadly force
Cha has had her share of successes against top men players. In 2007 when she was 19, she defeated top 5 Japanese pro Hayato Hijikata (also runner-up at the World 9-Ball Junior Championship), and the same year she won the US Amateur 9Ball Open with a field of 82 men. In 2008 she won her very first King's Bay Amateur Men's Open and was subsequently barred from the tour. More recently she has been on a hot streak defeating notable rising players such as Neil Fujiwara, Justin Hall, and Julio Acquino. Just last weekend she won the KF Cues Tour open pro/am event defeating USA pros Tony Crosby (2002 USA Men's Rookie of the Year) and Ronnie Wiseman (former Reno Open Champion) .
For many of the above reasons, it will be a delight to fans to see Ms.Cha take on the men this year. After the World Pool Masters, Cha will immediately play in the Predator International 10-Ball Championship May 11-16,2009 at the same venue in the Riviera Hotel. Cha is sponsored by SK Telecom, Myungokhun Oriental Beauty, and managed by Dragon Promotions.
Tickets for the World Pool Masters can be bought at the door or online in advance at http://www.playbca.com/Events/2009WorldPoolMasters/tabid/563/Default.aspx
Information on upcoming Matchroom Sport events can be found at http://matchroomsport.com/