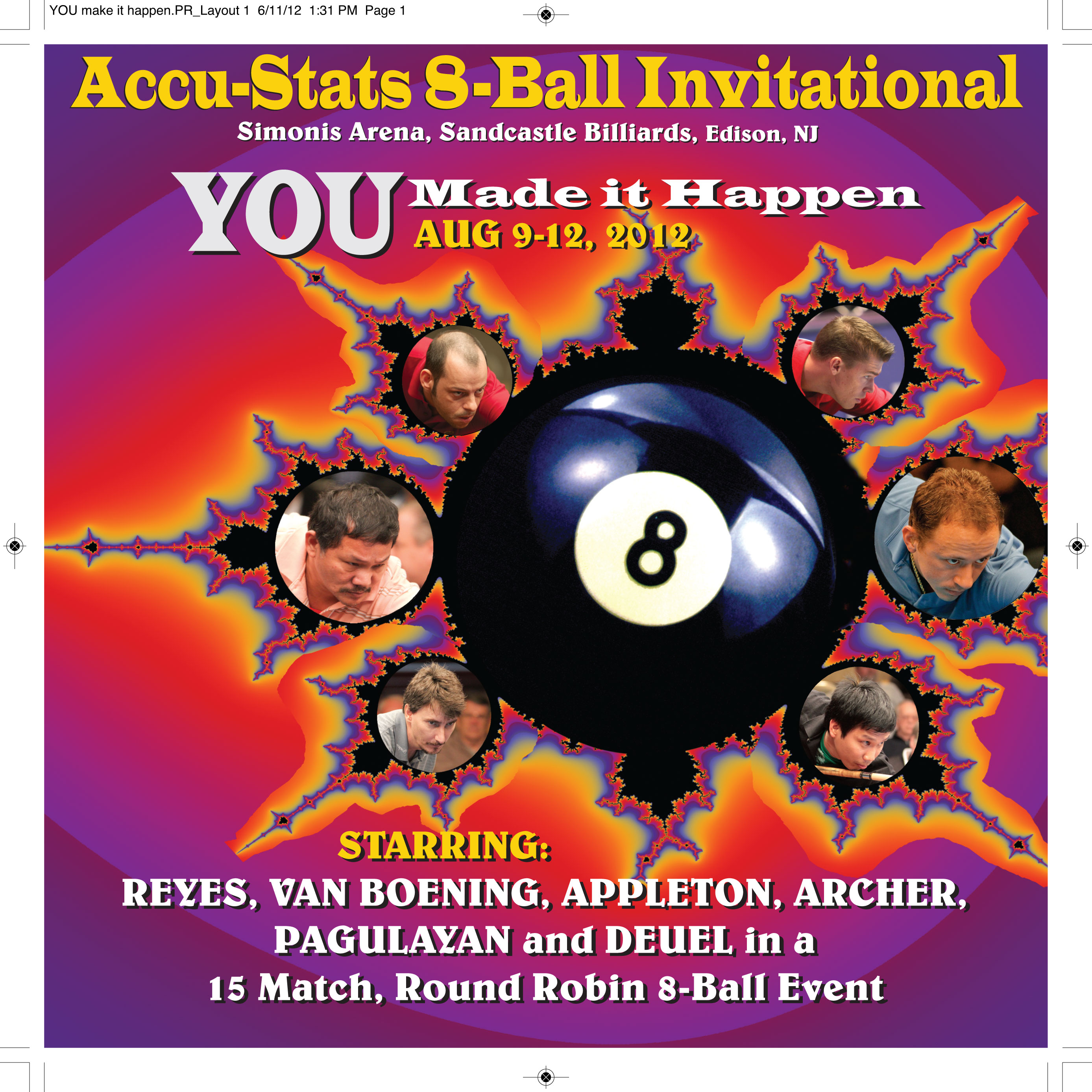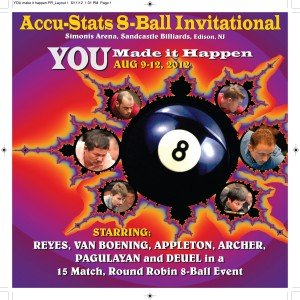 STARRING: REYES, VAN BOENING, APPLETON, ARCHER, PAGULAYAN AND, DEUEL
Accu-Stats' owner Pat Fleming had an idea. OK, economically, times are tough, he acknowledged. The "Industry" has been really supportive in its sponsorship-you know who you are-yet, what if the loyal Accu-Stats' customer would assist in the production of a tournament?
Would YOU Make it Happen?