Mike Kelley Annual Memorial Tournament – April 23rd & 24th, 20221 – Marshalltown Iowa
After a one-year hiatus, the Mike Kelley Memorial Tournament was held again at The 918 Tavern in Marshalltown Iowa.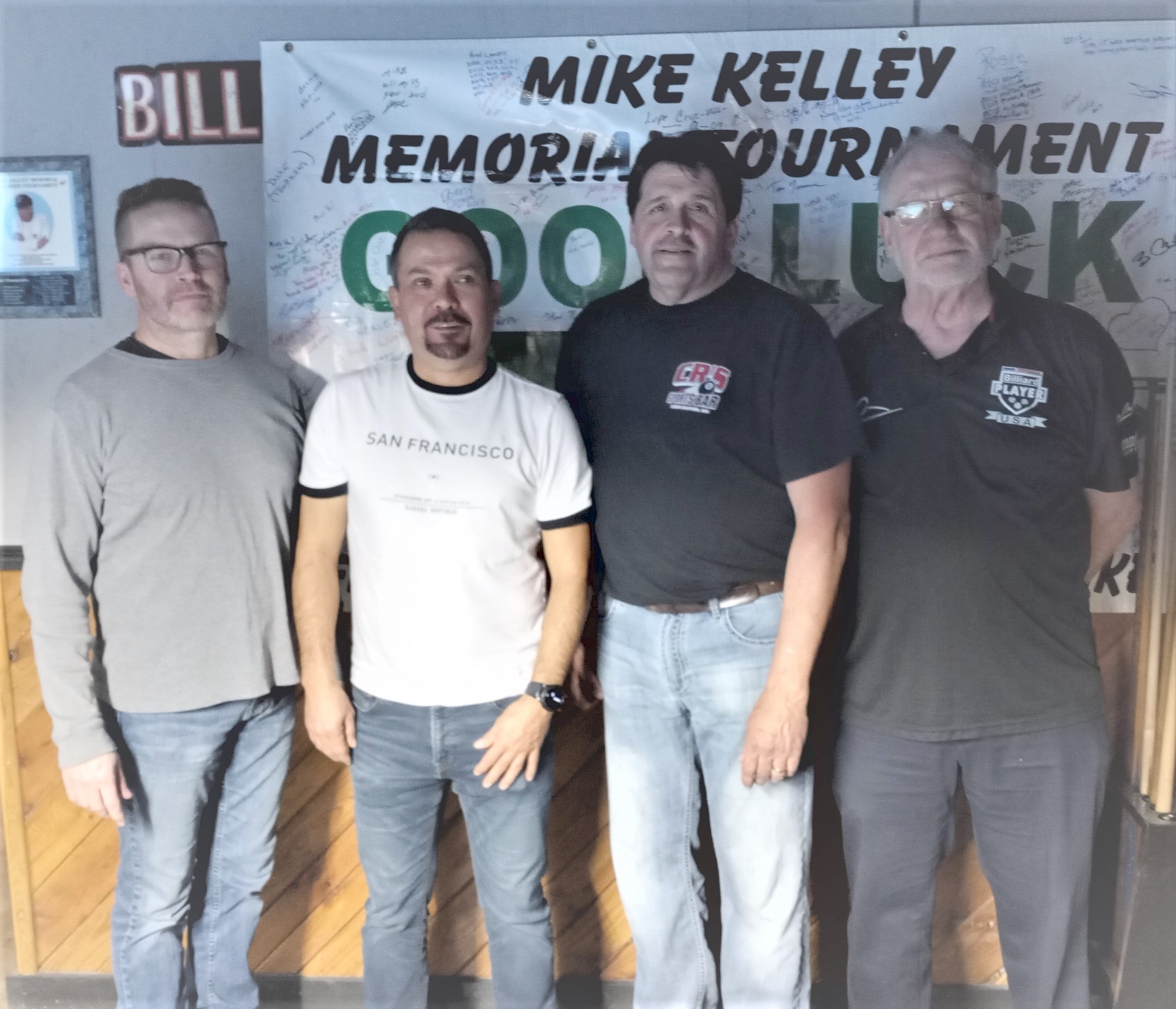 Entrants, as usual, included many familiar faces and a few new grins! Minnesota, Wisconsin Illinois and Iowa players traveled many miles to compete and try their skills in one of the most unusual tournaments of the year.
13 shooters played in two flights on three tables. The three tables are located in three different locations just a few minutes from each other. Maestro Lupe Cruz from Des Moines again wins the title for this year's event.
Thanks to the Kelley family for the good eats and Bob & Ruth Jacobson of The 918 for the added money.
This tournament always falls on the last full weekend in April so plan ahead and we will see you next year!! John Jacobson
1st – Lupe Cruz
2nd – Fred Lamers
3rd – John Jacobson
4th – Gary Eake