Winner of the 2019 Verhoeven Open Men's Tournament Eddy Merckx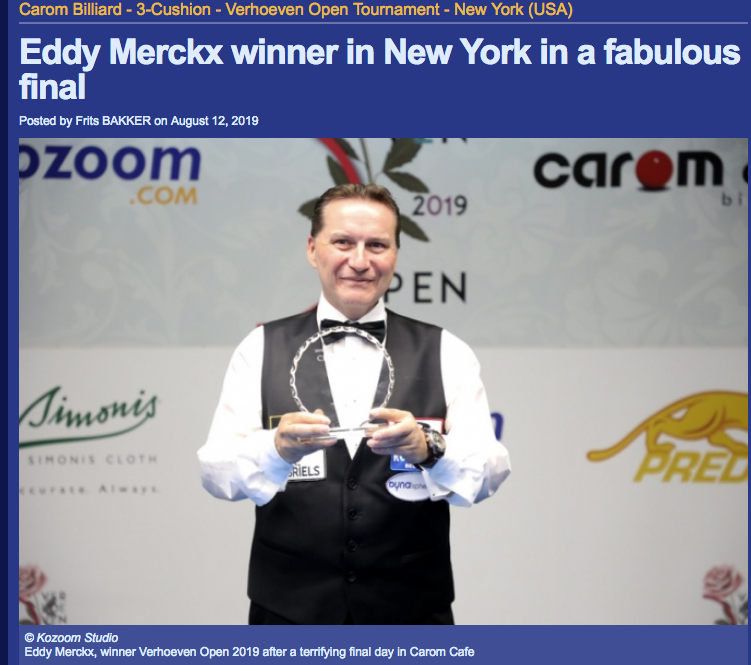 NEW YORK – On the final evening, Belgian billiard phenomenon Eddy Merckx raged with the power of a tornado through the Carom Cafe© in New York. Twelve victories in a row, unbeaten and a magic final shot crowned Merckx as the Verhoeven Open winner, the tournament that started with a hundred players and ended on Sunday with a final between two great champions. Eddy Merckx defeated Swede Torbjorn Blomdahl in a one-way final 40-40 in 10 innings after a final run of 18!! It was a symbol of his supremacy in New York.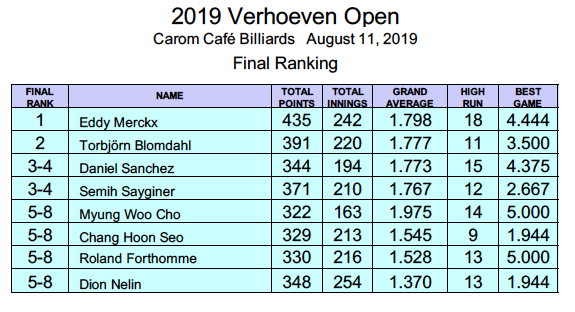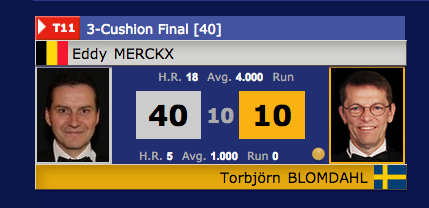 Winner Eddy Merckx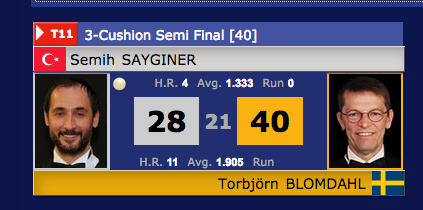 Torbjorn Blomdahl Wins over Semith Sayginer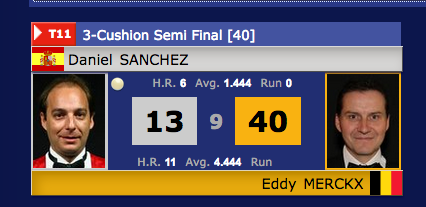 Winner Eddy Merckx over Daniel Sanchez
Quarter Finals- results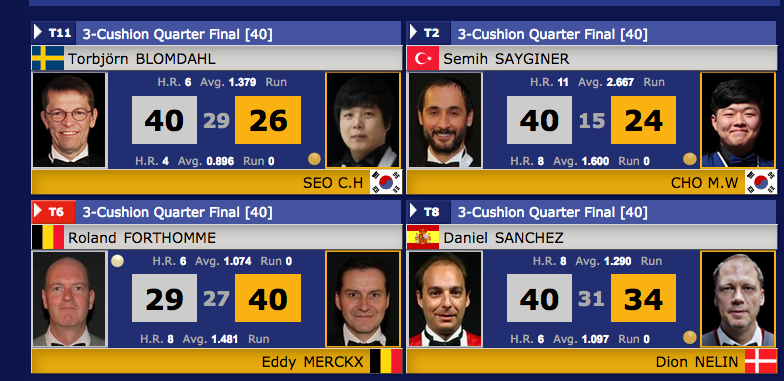 Final 8 players,Single Elimination (Knock-Out) 40 Point Matches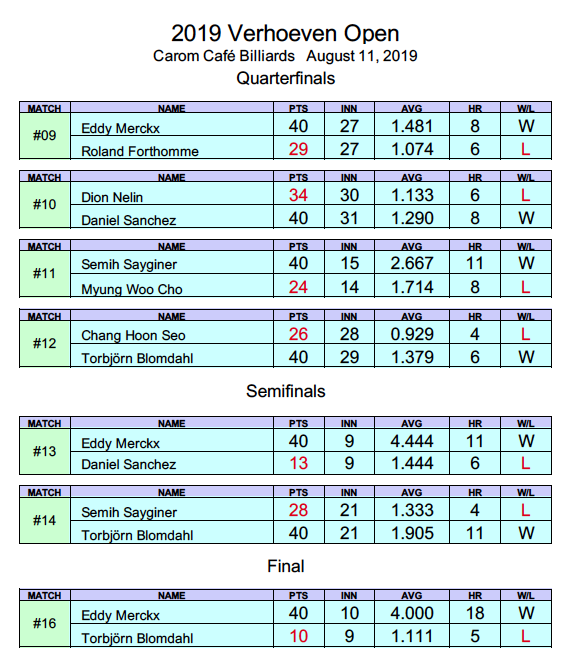 Click on link below to see all updated 1st Phase Groups finals charts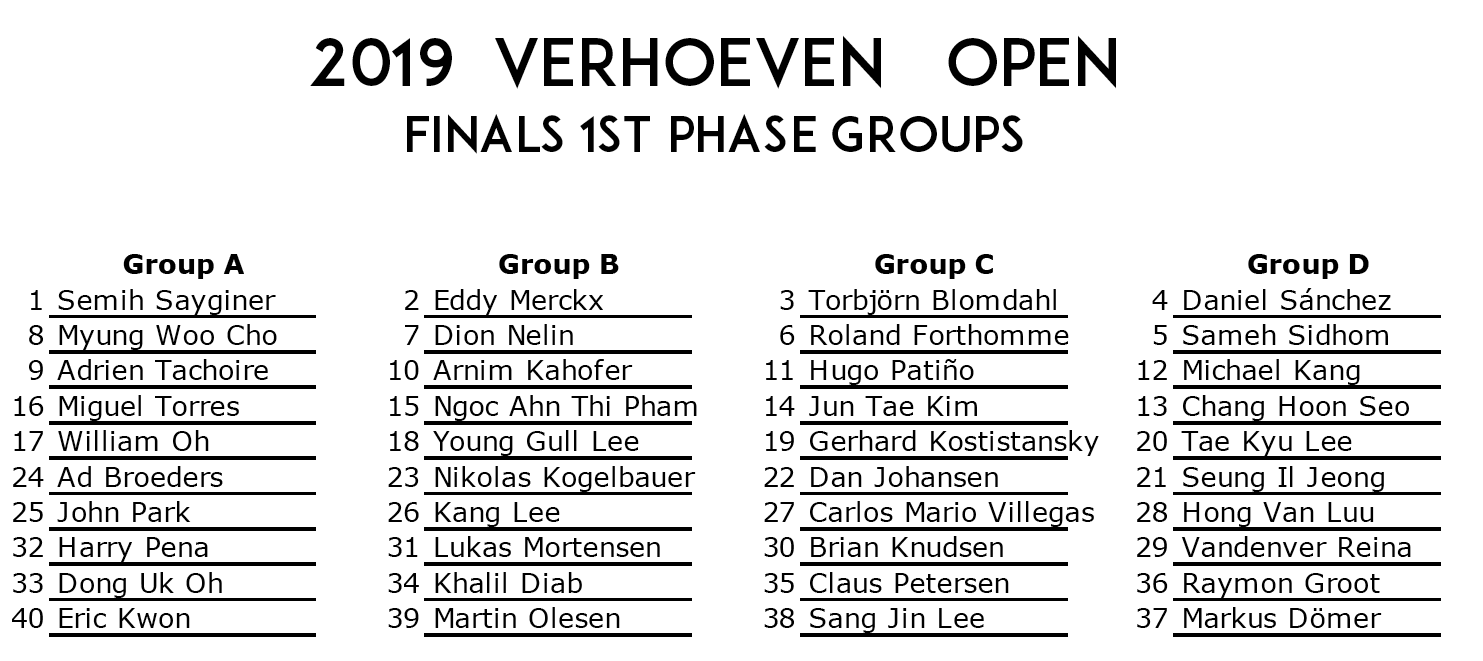 Click on link below to see Rankings.
RankingQualifications_2019_NY_rev03
Click on link below to see all the Qualification Charts