Easter Day Brian Jeziorski would host the crystal trophy-at Clifton Billiards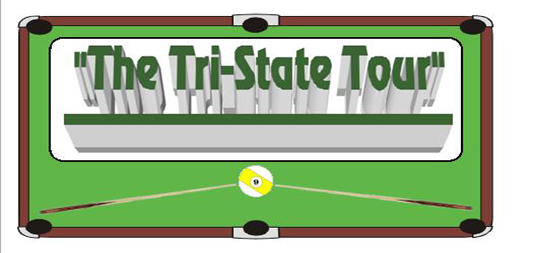 Clifton Billiards would halt its renovations to play host to 30 9-ball enthusiasts Sunday April 20th. At the morning would rise on Easter Day Brian Jeziorski would host the crystal trophy and head home victorious. Taking the second place would be Rick Rodriquez, his quest to match his wife's first place finish would wait for another day. Finishing out the top 4 would be Mark Joseph and Luis Jimenez
Brian's path to victory would entail defeating Frank Sieczka 7-5, returning Rack Starz player Yomaylin Feliz-Foreman 7-5, llija Trajceski 7-4 and Luis Jimenez 7-5. He would then match up with Mark Joseph to play for the hot seat.
Mark's path to meet Brian would start with a victory over Dennis Quinn 6-4, John DeVito 6-4, and Jeffery Rosen 8-5. He would then meet RIck Rodriquez for the first time and would send him to the one loss side 6-3. Mark would then face off with Brian but would follow Rick over to the one loss side falling to Brian 7-5.
Rick Rodriquez would start his morning with a victory over Jowen Pichardo 6-2 and Clint Pires 6-2. He would then meet Max Jankov 6-4 before falling to Mark Joseph. On the one loss side he would squeak by one of the top female players on the tour Michelle Brotons 6-5. Warming up,he would mow down his next two opponents Luis Jimenez 7-5 and then Mark Joseph 6-1. Rick and Brian would both knuckle down in the last match of the day but Brian's control of the cue ball would prove to much. Despite a couple of unexpected errors that would keep Rick in the match, Brian would close out the set and end his day undefeated 7-4.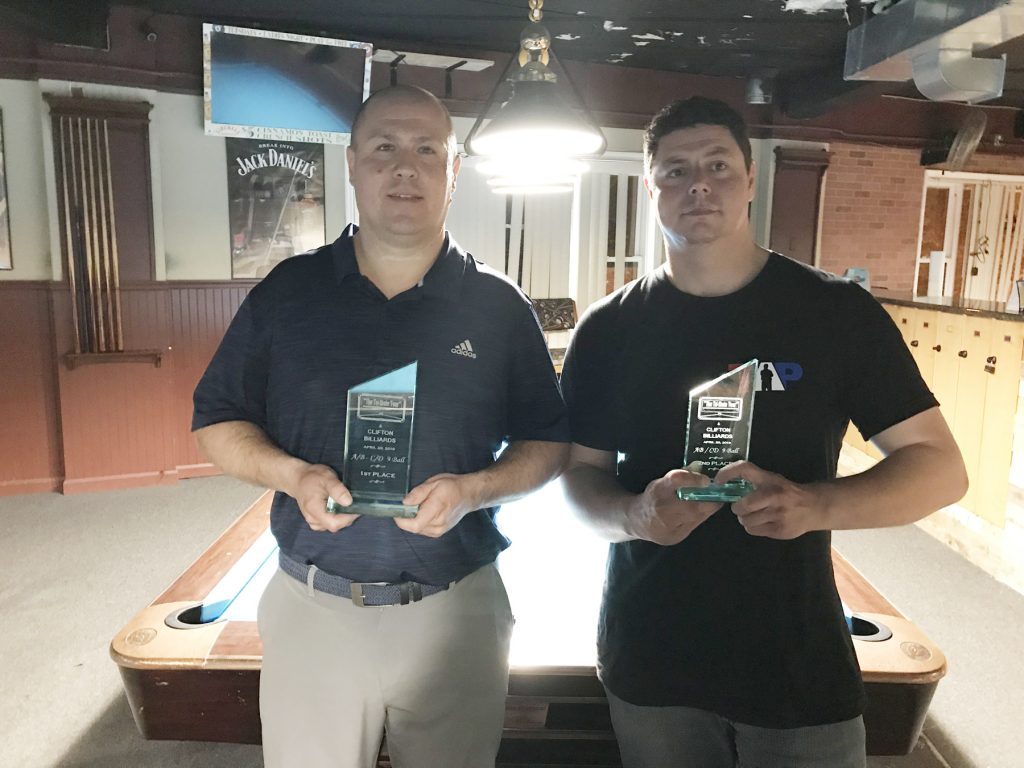 L 2 R
1st Brian Jeziorski
2nd Rick Rodriquez