Team USA will take on England in a Mosconi Cup style challenge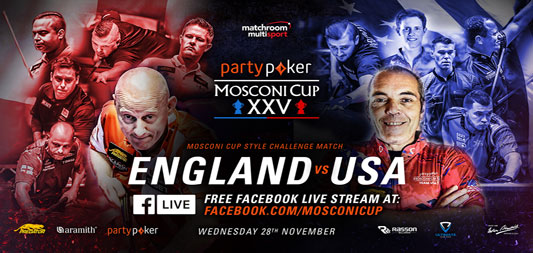 USA TO TAKE ON ENGLAND
Team USA will take on England in a Mosconi Cup style challenge match in London on Wednesday, November 28th.
The match will be broadcast live for free over two sessions on the partypoker Mosconi Cup Facebook page from 2pm (UK time) on Wednesday, November 28th and forms an important part of America's preparations for the 25th annual partypoker Mosconi Cup.
The England team will be captained by Daryl Peach with Darren Appleton, Karl Boyes, Mark Gray, Imran Majid and Chris Melling forming the five-player squad.
Team USA is led by coach Johan Ruijsink alongside vice-coach Jeremy Jones with a playing squad of Corey Deuel, Tyler Styer, Billy Thorpe, Shane van Boening and Skyler Woodward.
Taking part at Spots & Stripes in London, the event will feature a mix of up to 13 singles and doubles matches, with the winning team the first to seven points. Each match is a race to five with an alternative break format.
The match will be streamed live throughout at www.facebook.com/mosconicup. There will be no public admittance to the match.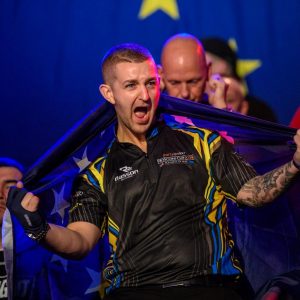 SHAW BACK FOR MORE MOSCONI MAYHEM
Jayson Shaw is the final player to be selected by captain Marcus Chamat for this year's partypoker Mosconi Cup at Alexandra Palace, London this December 4-7.
Shaw is the second wildcard player selected by Chamat after Albin Ouschan was chosen on Tuesday. Shaw and Ouschan join automatic qualifiers Eklenti Kaci, Mario He and Niels Feijen who finished as the top three players on the Team Europe Ranking.
Scotsman Shaw made his partypoker Mosconi Cup debut at Alexandra Palace two years ago and made the winning 9-ball as Europe beat USA 11-3. He was again a vital part of the team in Las Vegas 12 months ago as Europe registered a 11-4 win and will be looking for his third Mosconi success next month.
"It feels amazing to be on the team again for the third time in a row," said Shaw. "This year I have played pretty well in all major events and placed very highly, although I have not played a lot events like in the last few years due to having a second baby and changing cue company.
"But what I have achieved over last three years is amazing and that's why I got the wild card in my eyes. I'm still US Open 9-ball champion and ranked third in the World Rankings.
"I know it was hard decision for Marcus but I was made for the Mosconi Cup and can't wait. Want thank Marcus for believing in me and giving me the wild card and bringing me into what I can say is a very strong team. I can't wait to join up with the boys and start practicing.
"I have great memories in London. I played my first Cup there and made the winning 9-ball in a fantastic last match. It was an amazing feeling and I will be looking to do the same again this year. Europe have very strong players again this year.
"It's going be a hard battle but we will be ready like always and we will do what we do best and that's win. Next year I will be back playing all the EuroTour events and major events trying to qualify again like in the last two years."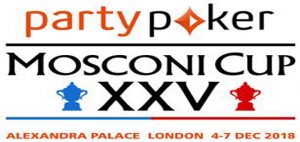 Tickets for partypoker Mosconi Cup XXV are on sale now priced from £25 per session, with season tickets available priced £90. Premium seating in rows 4-7 is available at £49 per session or £175 for a season ticket, with VIP Hospitality packages from £155 per person per session with a season ticket priced at £549.
The 2018 partypoker MOSCONI CUP is also sponsored by Rasson Billiards who supplies the Official Table; the cloth is supplied by Iwan Simonis and the Official Balls are Super Aramith by Saluc. Predator is the Official Cue of the event and Ultimate Team Gear provide all Mosconi Cup apparel