13th Annual Mike Kelley Memorial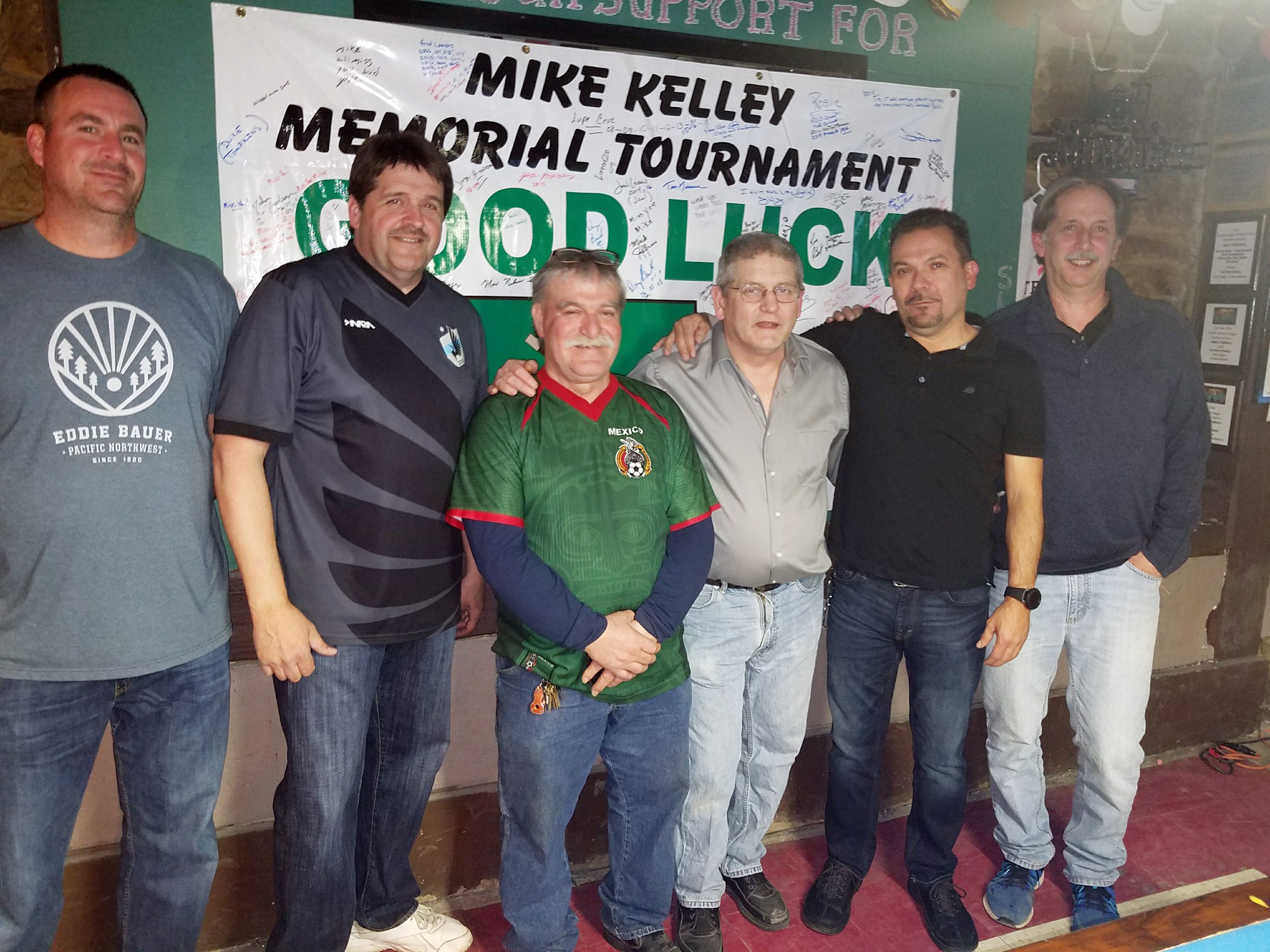 Left to Right
Travis Gallup (3rd), Fred Lamers (2nd), Jose Jimenez (5th), Bob Jacobson (6th & host), Lupe Cruz (1st), Craig Powers (4th)
From all around the Midwest, 16 players came to Marshalltown, Iowa, for a chance to play in one of best tournaments of the year. Top players came from Minnesota, Wisconsin and Kansas, along with some cuemen from around central Iowa. The two flights of 8 games were played to 20 points, with the top three advancing to the final bracket of 6.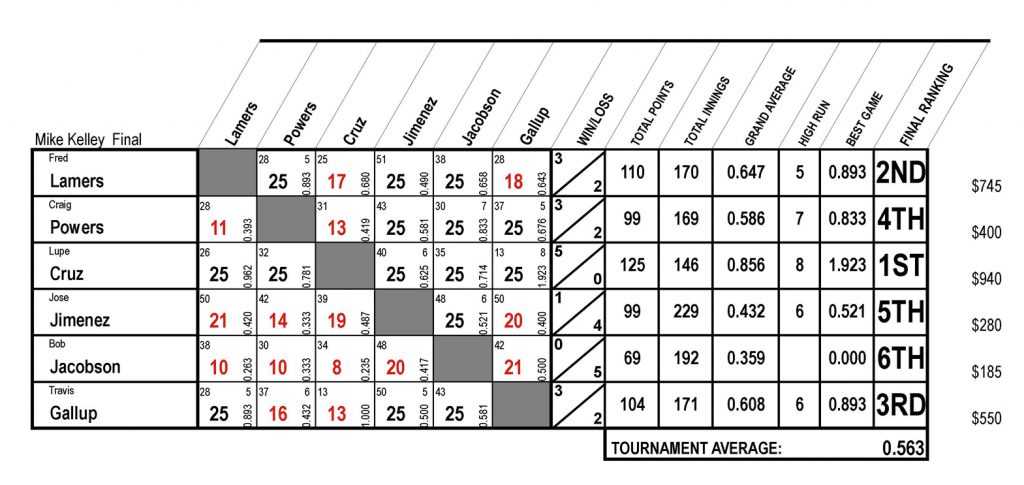 Advancing out of the Clubs flight were Craig Powers (7-0), Lupe Cruz (6-1) and Travis Gallup (4-3), leaving behind John Logan, James Richards, Gary Eake, Omar Ramirez and Mickey Campbell.
The Diamonds flight was won by Fred Lamers (7-0), followed by Jose Jimenez (6-1) and Bob Jacobson (5-2). Also in this flight were Matt Lind, Russ Rosenberger, Edgar Perez, Rob Dalton and Alejandro Andreotti.
Lupe Cruz goes undefeated in the finals with a best game of 25 points in 13 innings. 3 people had a 3-2 record with Fred having most points in his losses, then Travis and Craig. Jose gets the 5th prize, edging out Bob in their final game.
Overall high run was an 8 by Lupe and won him $75. Out of the money high run was 6 from Russ for $75. This tournament always has random ways to pay more players and this year 8th place prize of $150 was given to Matt Lind. The person that vacuumed the most tables(most losses) won $75 and the You Suck Award! Alejandro Andreotti will have his name engraved on the trophy.
HUGE THANKS! to all our sponsors, including all the Kelley family, the Hunt family, Kelcey at Ben's Tire, Bob and Ruth at Jake's Game Room, Rod Bailey at The Old Timer Tavern, Mic Jeffries and, of course, the USBA!!!.