APA announced at Team USA main sponsor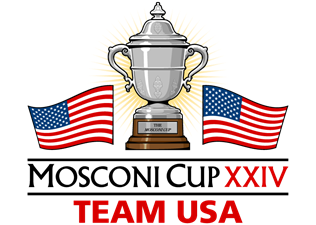 MATCHROOM MULTI SPORT is delighted to announce that the American Poolplayers Association (APA) has become the main sponsor for Team USA for the forthcoming partypoker Mosconi Cup which takes place at the Mandalay Bay Resort on the famous Las Vegas Strip from Monday 4th to 7th December.
Team USA will proudly wear the APA logo on their shirts for the duration of the event and the players will all be involved throughout to bring a behind- the-scenes look as the drama unfolds on a daily basis.
Not only is APA the Official Sponsor of Team USA, but they also bring the support of their nearly 250,000 members who will be rooting for the home team to reclaim the Mosconi Cup for the first time since 2009.
"The Mosconi Cup is the most exciting professional pool tournament in the world, and we're thrilled to be the Official Sponsor of Team USA.  We look forward to bringing our members and social media followers a side of the Mosconi Cup they have most likely never seen," said APA Marketing Director Jason Bowman. 
Matchroom Chairman Barry Hearn added, "It's fantastic news that such a wide-reaching pool organisation as the APA has joined forces with Team USA to help get the message out to their hundreds of thousands of members across the States.
"The APA will be working with Team USA throughout the week of the Mosconi Cup to bring exciting and exclusive content to APA players across the USA. I've no doubt that this sponsorship has huge potential to both parties on an ongoing basis."
Tickets for the Mosconi Cup are available from www.mosconicup.com
2017 partypoker MOSCONI CUP is also sponsored by Rasson Billiards who supplies the Official Table; the cloth is supplied by Iwan Simonis and the Official Balls are Super Aramith by Saluc. Predator is the Official Cue of the event and Ultimate Team Gear provide all Mosconi Cup apparel. 
Luke Riches, Matchroom Sport: luke.riches@matchroom.com 
Jason Bowman, American Poolplayers Association: jbowman@poolplayers.com