2017 "Make-It-Happen" Straight Pool Invitationals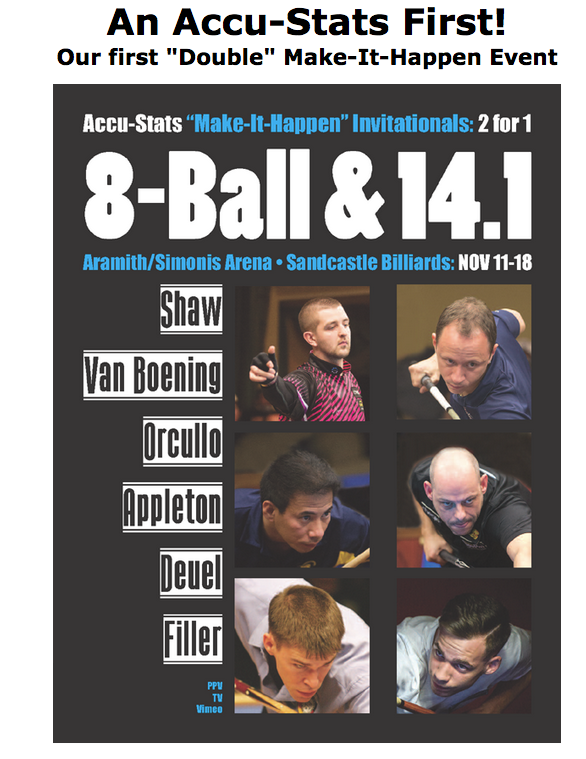 CLICK ON FLYER TO GO RIGHT TO ALL THE EVENT INFORMATION
This eight day round-robin event will be staged in the Aramith/Simonis Arena at Sandcastle Billiards in Edison, New Jersey. Everybody plays everybody and every match is of "finals" caliber.
Winner of 8-Ball Jason Shaw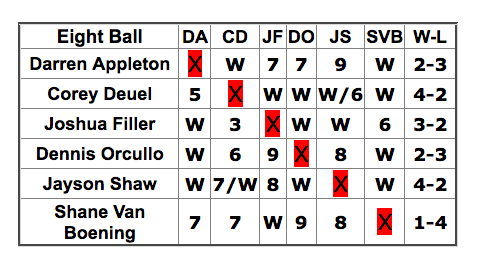 The Straight Pool matches will be 150 points.
The two separate consecutive events will be played on a 9′ Diamond Pro-Am Table with Simonis 860 Cloth and Aramith Balls.
The round-robin format has everybody playing everybody else. Every match is of "finals" caliber. With each event, after playing five matches each, the two players with the best won-lost record will advance to the finals for the title and another payday.
The best commentators in the business will be providing the play by play.
These are the 11th and 12th events in the "Make-It-Happen" series produced by Accu-Stats.
Please click on Pat's letter be see what you will receive by supporting
this event. Or call Pat personally at 800-828-0397.