Professor-Q-Ball Presents 3-Cushion Billiards Teams Invitational
TEAM B WINS FIRST BATTLE $3000.00  $500 Each Player
TEAM A WINS   $1,800   $300 Each Player
CLICK ON Charts & Photo's To Enlarge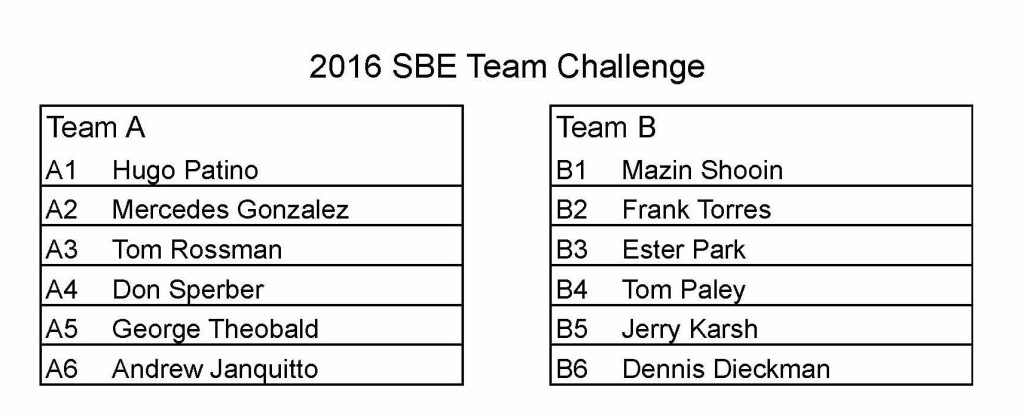 Two 6 Player Teams-12 PLAYERS
Captain-Hugo Patino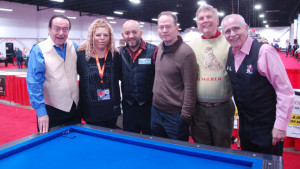 Left to Right- Don Sperber, Merecedes Gozales Womens Nat'l Champion, Hugo Patino 2016 Nat'l Champion, Andy Janquitto Former USBA President, George Theobald, Tom Rossman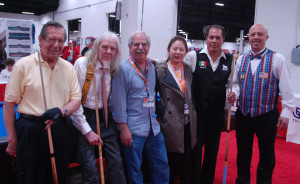 Team-B   Captain- Mazin Shooni – left to Right – Jerry Karsh – Former USBA President,Dennis Dieckman, Tom Paley, Ester Park, Frank Torres – 4 Time Nat'l Champion, Mazin Shooni – Former Nat'l Champion



3-Cushion Open Tournament Results (Day 1)

Right To Left- 1st Mehmet Goren $1,000
2nd Christian Portilla $2,50.00
3rd Antoniou Yanni $1,00    Tournament Director Yura
Day 2 Friday Results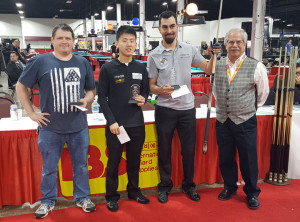 Right to Left, Tom Paley-Tourn Director
1st Winner Christian Portilla $1,000
2nd Kang Lee   $250
3rd Shayne Morrow $100
Day 3 Saturday results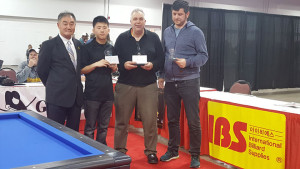 Left to right -1st   Winner Kang Lee $1,000
2nd  Merrill Huges   $250
3rd   Mehmet Goren $1,00
ANYONE CAN PLAY!   ANYONE CAN WIN!
Special Challenge called Jack & Jill with Hugo Patino and Mercedes Gonzales against Mazin Shooni and Ester Park.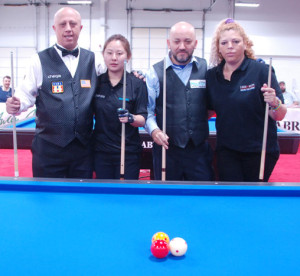 Congradulations to Hugo & Mercedes for winning the Jack & Jill Match.
Make sure you also stop by Professor-Q-Ball's BOOTH# 574 and say hello and sign up for a yearly subscription.