AMAZING BILLIARDS TOURNAMENT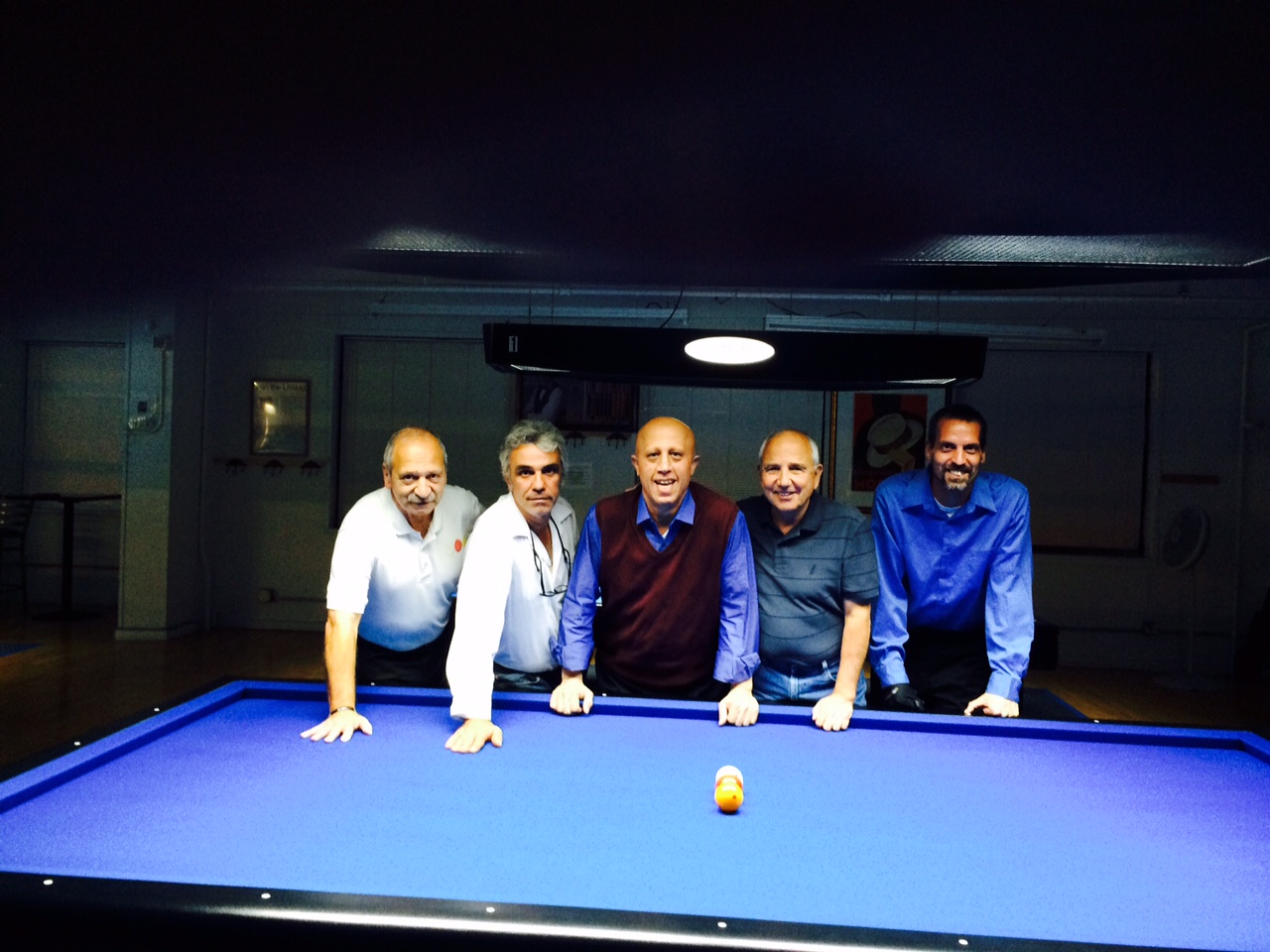 Left to Right, Joe DeAmato, Manny Cuhna, Mazin Shooni, Rich Falanga, Kevin Perry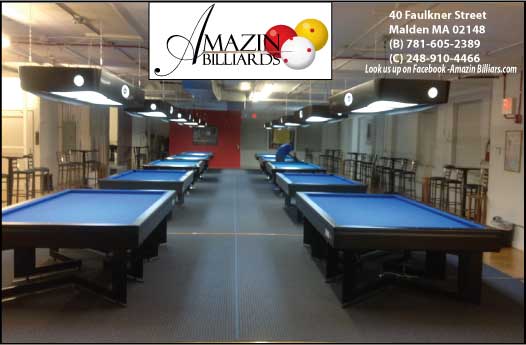 USBA Sanctioned 3 Cushion Tour Event
The scheduled USBA 3 cushion handicap event was held at Amazin Billiards in Malden, Massachusetts on Saturday, September 26th despite many last minute no-shows.  A seven man round robin was in order and the tournament ran for 10 hours with no break in the action.
Three players gave the ultimate Champion all he could handle.  Manny Cuhna lost in the 1 hole while John Johnson and Kevin Perry scored 27 and 26 points respectively in losses to the victor Mazin Shooni.
Joe DeAmato was 5 & 0 when he faced Mazin who stood at 4 & 0 and the game meant everything.  Mazin emerged victorious 30 to 24. At 26-24, Mazin ran a slick 4 and out.
The very last match to be played was between Richard and Mazin and all 4 top spots hung in the balance.  Mazin seemed to kick in, played a strong game and won decisively 30 to 18.
Manny, who fought hard the entire way finished 3rd and Richard took down the final spot.
Despite the disappointing small turnout, the day was filled with good, hard fought play and having the top 4 spots being determined in the final game made for drama that might not have been anticipated.
Congratulations to Mazin Shooni on his win.  Being the top dog is never easy as everyone seems to be gunning for you.  Congrats to runner-up Joe D, to Manny C and Richard F for finishing in the money.
A sincere thanks to Amazin Billiards, owner Mazin Shooni and his staff who so attentively saw to it that the balls and tables were cleaned after every game.
What's better than 10 hours of 3 cushion billiards amongst passionate players???
1st   $425 Mazin
2nd   $ 275 Joe
3rd   $150 Manny
4th   $100 Richard