Ursitti – 2015 BCA Hall of Fame Inductee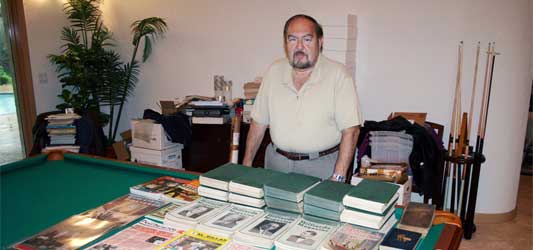 Meritorious Service Category: CHARLES URSITTI: Promoter, Historian
First of all I would like to thank everyone who voted for me. It is a dream come through. When I started in 1976 I had no idea that I would be in the Hall of Fame along with the greatest people in our sport. On Feb 12, 1978 When Big Fights and I promoted and produced the "Great Pool Shootout" for ABC's Wide World of Sports with Howard Cosell, I had no idea of the impact the show would have on the industry. It was the second rated sport show for 1978 with over 10% of the viewing audience reaching over 40.7 million viewers. more importantly it opened the doors for future shows on CBS Sports Spectacular, NBC's Sports World, ESPN and USA cable networks.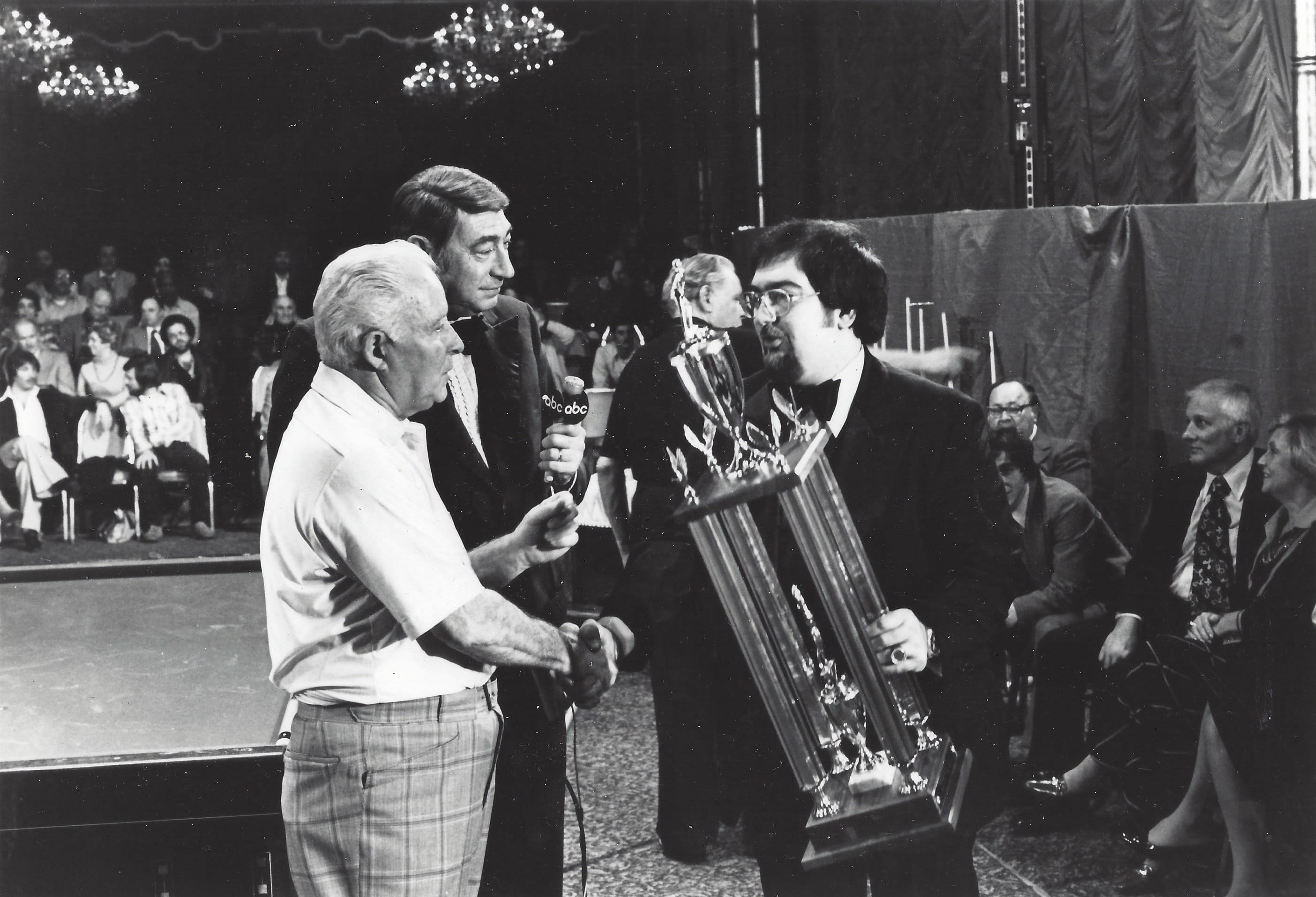 "Great Pool Shootout" 1978 photo of Charles Ursitti congratulating  Willie Mosconi, with Howard Cosell.

I have had the privilege and honor to work with the Legends of the past like Willie Mosconi, Minnesota Fats, Irving Crane, Jimmy Caras, Luther Lassiter, Joe Balsis and Jimmy Moore just to name a few. Then I had the pleasure of working with the legends of the modern era like: Steve Mizerak, Allen Hopkins, Lou Butera, Jim Rempe, Mike Sigel, Cisero Murphy and too many others to name.
 At this time in my life this honor means the world to me and my family. I anxiously await October 29. I hope to see many of you there.
 May God bless you all and give you happiness and health.
 And please don't forget to chalk up.
 Charlie