Allison Fisher & OB Cues Support BEF at APA National Team Championships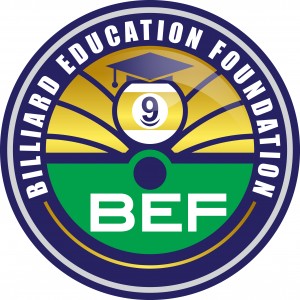 August 20, 2014 (Englewood, CO): If youre attending this years APA National Team Championships, or if you simply live in Las Vegas, you can support the Billiard Education Foundation (BEF) this week while challenging legendary The Dutchess of Doom Allison Fisher. OB Cues graciously welcomes the Hall-of-Famer these next three days in their booth for challenge matches open to everyone.
The challenge games are $20 per person and 100% of all of the money raised will be donated to the Billiard Education Foundation. Allison will be appearing at the following times: 11am to 1pm & 2pm to 5pm on Tuesday August 19th, Wednesday August 20th and Thursday August 21st, said Shane Sinnott, Director of Sales & Marketing for OB Cues.
The billiard manufacturer is already a quarter of the way to reaching their $2,000 goal for the week.
The BEF truly appreciates and counts on initiatives like this throughout the industry to stay alive. Way to kick off Septembers Juniors Pool Month! Huge Thanks & Kudos to OB Cues, Allison Fisher, and all the challengers for your support! We are ever so grateful,said Samm Diep-Vidal, Executive Director for the Billiard Education Foundation.
For more information on the Third Annual Juniors Pool Month, visit: http://billiardeducation.org/2014-jpm/
Headquartered in Plano, Texas, OB is a leading manufacturer of High Performance Pool Cues and Pool Cue Shafts made 100% in the USA since 2005. For more information on OB Cues or OB shafts or to become an authorized dealer, please visitwww.obcues.com or the OB Facebook page at www.facebook.com/obcues.
The Billiard Education Foundation (BEF) was formed in 1993 as a 501(c)(3) nonprofit charity committed to promoting a lifelong love of pool and building the next generation of players through youth programs and academic scholarships. Visit billiardeducation.org or call (303) 926-1039 to learn more about junior billiard programs in your area.