Super Billiard Expo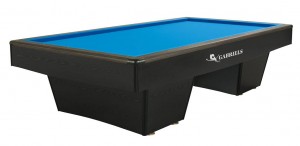 FEATURING TWO EBONY ELEMENTS GABRIEL'S  TABLES.
Tables are now on sale and offered to first come buyers at a discounted price.
PAUL FRANKEL – (901) 210-7251
Once again we made history at the Super Billiard Expo in Edison, New Jersey as we come together and hold a National Qualifier on two Gabriel's 3-Cushion tables.