Jeanette Lee and Barry Hearn Earn Enshrinement in Billiard Congress of America Hall of Fame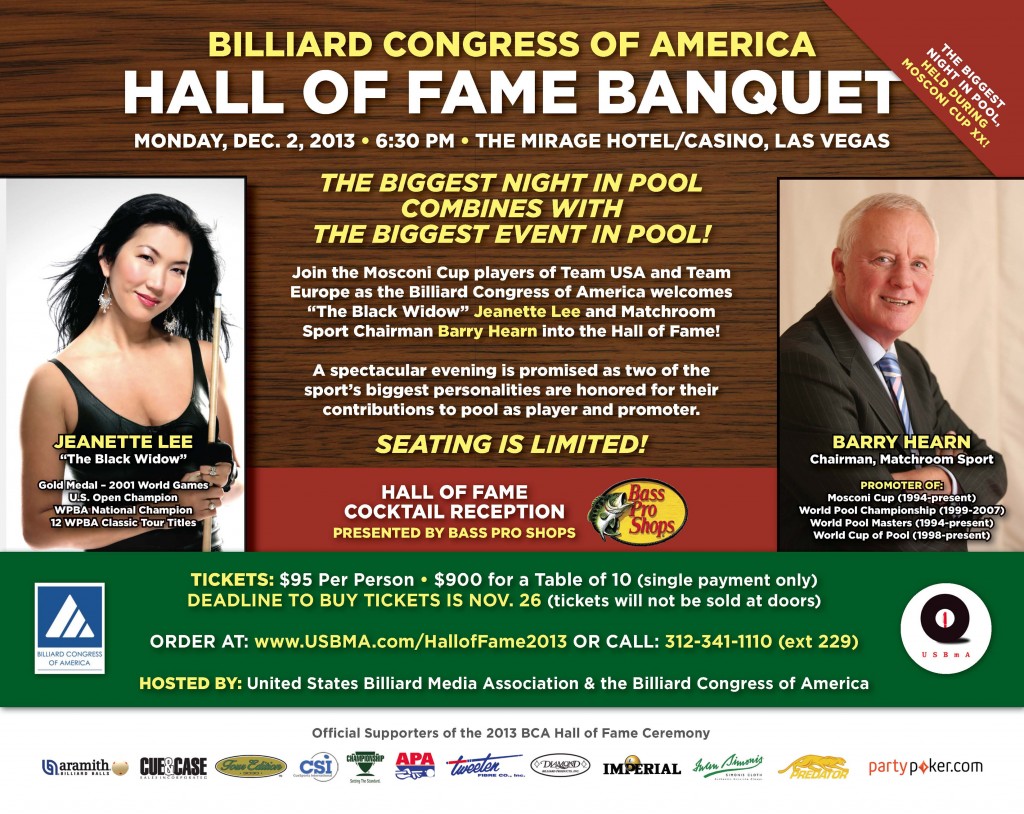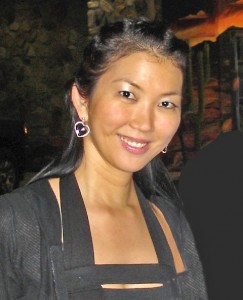 Broomfield, Colo., August 21, 2013 – The Billiard Congress of America Hall of Fame is honored to welcome two of pool's most media-savvy personalities in 2013. The United States Billiard Media Association today announced that women's champion Jeanette "The Black Widow" Lee and British promoter Barry Hearn have earned induction into the sport's hall of fame by becoming the 61st and 62nd members.
Lee, 41, will enter the Greatest Players wing of the BCA Hall of Fame, while Hearn, 65, will be honored for Meritorious Service. Both will be formally inducted during ceremonies on December 2, 2013, at the Mirage Hotel/Casino in Las Vegas.
In the closest Hall of Fame voting ever, Lee edged Finnish star Mika Immonen in a special runoff election. The two champions were tied after the initial ballots were submitted. In the runoff, Lee and Immonen went head to head, where Lee surpassed her male contemporary by just two votes.
Born in Brooklyn, N.Y., Lee is unquestionably the most recognizable contemporary pool player in the world. As a player, Lee's supreme confidence and drive took her to the Women's Professional Billiards Association's No. 1 ranking.
As a promoter and marketer, Lee parlayed her talent and looks into a small business empire that has resulted in untold amounts of exposure for both her and the sport. After boldly declaring her intention to become No. 1 in 1993, Lee wasted little time, winning three WPBA Classic Tour events, the U.S. Open 9-Ball Championship and the WPBA Nationals in 1994. The incredible string of wins vaulted Lee to No. 1 and earned her Player-of-the-Year honors from both Billiards Digest and Pool & Billiard Magazine. Lee won seven more Classic Tour titles from '95-'99, and added two EPSN titles, the Tournament of Champions and Ultimate Shootout. In 2001, Lee earned the gold medal at the World Games in Akita, Japan. She has won a dozen titles in the 2000s, including the WPBA Florida Classic and BCA Open Championship in 2004.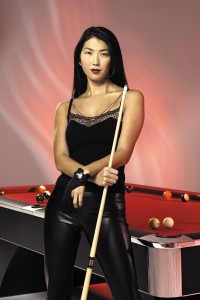 Lee's accomplishments at the table are all the more impressive consideringthe physical ailments (scoliosis, arthritis, bursitis and more) that have resulted in 10 surgical procedures.
Off the table, Lee's contributions and clout have been recognized in her 1998 selection as WPBA Sportsperson of the Year and her ranking as one of the industry's most powerful people in the bi-annual Billiards Digest Power Poll in 2001, '03, '05 and '07. She was featured in ESPN The Magazine's annual "Body Issue," has been ranked among the world's sexiest female athletes, and has appeared in numerous television commercials and as a guest on countless national television shows. She has served as National Spokesperson for The Scoliosis Association and on the board of the Women's Sports Foundation.
Born in London, Hearn began his professional career as an accountant. In the early '70s, Hearn bought several billiard halls around London, and then expanded into event promotion and television with the formation of Matchroom Sport.
In 1994 Hearn branched out into American pool, staging the Mosconi Cup, a Ryder Cup-style 9-ball event pitting the top players from the U.S. against the best of Europe. For 20 years, the Mosconi Cup has been aired live and in its entirety throughout the UK, and as edited programing throughout Europe (and on occasion in the U.S. Since 1994) Hearn has also staged the World Pool Masters (20 consecutive years), the World Pool League/World Cup of Pool (1998-2013), and World Pool Championship (1999-2007).
Incredibly, Matchroom events have never featured an entry fee, and have distributed nearly $9 million in prize money. Additionally, more than 800 hours of Matchroom events have been aired live throughout Europe and Asia, with thousands of additional hours of packaged programing being aired throughout the world. It could be argued that Hearn's efforts through Matchroom have played as important a role as anyone's in the development of international pool competition.
Voting for the 2013 BCA Hall of Fame was conducted by the USBMA Hall of Fame Board, which consists of USBMA members, elected At-Large members and living members of the BCA Hall of Fame. Induction in the Greatest Players category is awarded to the player named on the most ballots. A second player is elected if both players are named on more than 70 percent of the ballots. To be eligible for consideration in the Greatest Players category, a player a) must be 40 years old by Jan. 1 of the year of their induction; b) must have a professional playing career of at least 10 years; and c) must have recorded significant achievements in U.S.-based events.
A special Meritorious Service Committee recommends a person or persons for consideration by the Hall of Fame Board. Induction into the Meritorious Service category is achieved if more than 50 percent of the Hall of Fame Board votes in favor of the candidate. Hearn received confirmation on 99 percent of the ballots.
Lee, in her second year of eligibility, and Immonen, in his first year of eligibility, were both named on 53 percent of the ballots in the initial voting. Germany's Oliver Ortmann was named on 28 percent of the ballots. Belinda Calhoun, Kim Davenport, Gerda Hofstatter, Mary Kenniston, Rodney Morris and Vivian Villarreal each received votes on less than 25 percent of the ballots. In the runoff election, Lee received 21 votes, while Immonen received 19.
About United States Billiard Media Association
Founded in 2007, the United States Billiard Media Association (USBMA) is a non-profit association dedicated to elevating the visibility and status of billiards in the media at large. The USBMA consists of professional print, radio, TV, public relations and Internet media persons who cover cue sports. One of the association's main functions is electing of billiard media members to the Billiard Congress of America's Hall of Fame Board for the purpose of nominating and electing players and notable figures to the BCA Hall of Fame.
About Billiard Congress of America
Founded in 1948, the Billiard Congress of America is a non-profit trade organization dedicated to growing a united, prosperous and highly regarded billiard industry through BCA leadership. The BCA seeks to enhance the success of its members and promote the game of billiards though educational, marketing and promotional efforts, annual industry trade shows and other programs designed to encourage billiards as a lifestyle and make pool everybody's game. For more information, visit www.bca-pool.com or call 303.243.5070.
USBMA MEMBERS

"¢ Freddie Agnir – Independent and InsidePool (specializing in cues)
"¢ Don Akerlow – On The Break News
"¢ Jason Bowman – American Poolplayers Association
"¢ Conrad Burkman – Professor Q-Ball's National Pool & 3-Cushion News
"¢ Robert Byrne – Independent (author, freelance writer, Billiards Digest contributing editor)
"¢ Ricky Bryant – Independent photographer
"¢ J.R. Calvert – InsidePool Magazine
"¢ Justin Collett – The Action Report
"¢ R.A. "Jake" Dyer – Independent (author, freelance writer, historian)
"¢ Amy Kane – Las Vegas Billiard Buzz
"¢ George Fels – Billiards Digest
"¢ Pat Fleming – Accu-Stats Video Productions
"¢ Jerry Forsyth – AzBilliards.com
"¢ Paul Frankel – Professor Q-Ball's National Pool & 3-Cushion News
"¢ Azra Halilovic – Billiards Digest
"¢ Diana Hoppe – Freelance photographer, tournament reports
"¢ Mike Howerton – AzBilliards.com
"¢ Mitch Laurance – ESPN announcer
"¢ Mike Panozzo – Billiards Digest
"¢ Luke Riches – Matchroom Sport
"¢ Holly Dimmick – Cue Sports International
"¢ Sandy Schuman – Inside English
"¢ Thomas Shaw – Pool & Billiard Magazine
"¢ Ken Shuman – InsidePool Magazine
"¢ Harold Simonsen – Pool & Billiard Magazine
"¢ Shari Stauch – Pool & Billiard Magazine
"¢ David Thomson – Medium Pool
"¢ Sally Timko – InsidePool Magazine