George Rippe Passed away on November 1st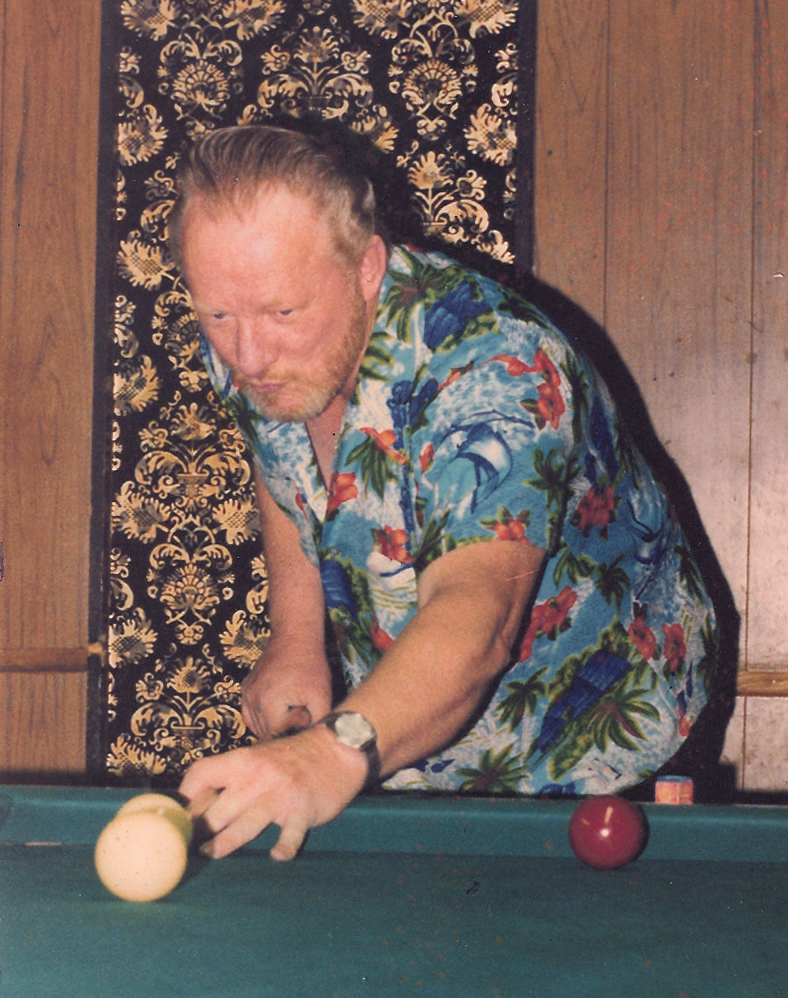 As things would be I first met George after getting a billiard Table from a friend of mine Steve Bill that was also friends with George. Well getting a table was a lifetime ambition for me, little did I know meeting George was a bonus! It's not only great to get a table with instructions to set it but also how to play wow! This was great!  Well this was the beginning of a great relationship with George. Once introduced George came over as often as he could I told him he was always welcome. From their George became close with me and my wife Colleen and grandchildren Shawna, Sonia and Selena and as the years past become very close to us all.
Threw out the years George spent time with me on artistic billiards. He ended up calling me el strokeo! , As well you might know George also said I was the eight wonder of the world with the strength and hit of a gorilla ha! ha!  He also kept trying to get me involved in going on the road as an artistic player. If this was earlier in Life maybe but at present I didn't have the time or money. From there on he spent time with me and Ken Beers helping us improve our stroke and hit on the ball. This Ken really appreciated very much. As time went on Georges health and his time coming around was declining, Ken only wished he had come at least once more.
As George seen that I had a passion for billiards and the history of the game, he began to share some of his treasures of the game he had collected threw the years. You would have to visit my Room to see this as all the walls are covered with memorabilia.  He also would submit shots in Professor Q balls monthly magazine. He always spoke highly of Paul Frankel he wanted him to try and make time whenever he was in New England but this isn't always the way things are meant to be everybody's schedules don't always line up. Another friend of George and good billiards player was Scott Hewitt and Joe Trimachi.
All of his Friends at Amazin billiards are saddened by his passing. Amazin Shooni always spoke of getting George to come to his place but with failing health at the time he was unable. It's hard to think of everyone so please forgive I don't know all of you. Also there were billiards players at world class Billiards Joe D, John Margulas and Bob page the prior owner
By Thomas Sansouci