16 YEAR OLD AND WORLD CHAMPION AMONGST WPBL'S NEW ALTERNATES
The World Professional Billiard League has expanded its previous roster of 48 players (36 fulltime and 12 alternate) to 60 by adding a second alternate to each team. The WPBL season will kick off Thursday May 30th at 6pm PST with a free live broadcast from the WPBL Arena in Las Vegas, NV.
The decision to increase the roster was made to provide league players the flexibility to compete in other events that coincide with the WPBL's current schedule. Director of Player Relations Dave McColl stated "We want to do what is best for the league and our players.  The inclusion of a second alternate, allows players to stay faithful to other obligations, while keeping each team competitive in the WPBL". Of the 12 new alternates, two players have yet to be announced.  The New York Pride is in currently in negotiations with a potential candidate, and a big announcement is scheduled for later this week by the Los Angeles Wave regarding their selection.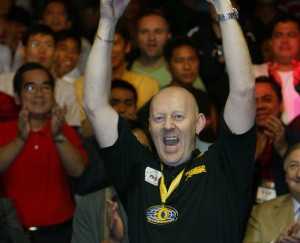 Daryl Peach – Photo by "Matchroom Sports" Lawrence Lusting
Both world and national champions from around the globe have been signed to the WPBL with the addition of the new alternates. In the North Division, one of the most significant selections is 2007 World Pool Champion Daryl Peach of the UK, who will play for the Pittsburgh Poison.  Ralph Eckert joins fellow German stars Hohmann and Souquet as part of the Minnesota Outlaws.  While the Toronto Blue Sharks chose respected pro, Beau Runningen.  In addition, The Chicago Rockets add Amar Kang to the roster reuniting him with Team India partner Raj Hundal.  Lastly, one of the most notable picks was made by the Philadelphia Aces with 16 year old sensation Billy Thorpe, who team Captain Darren Appleton said is "The future of pool in America".
The South Division is chockfull of talent as well, with 2004 US Open 9 ball champion Gabe Owen joining the Miami Cruise and the Phoenix Fire selecting arguably the best barbox player in the country in Jesse Bowman.  The Houston Hustlers add Arizona pool champion Mitch "Wonderboy" Ellerman, while the Las Vegas Dice select Jeremy "The Giant Killer" Sossei. Finally, Bank pool specialist Shannon Murphy will play for the Atlanta Scorpions lead by team captain and HOF player Johnny Archer.
All teams are scheduled to play during the league's launch weekend with the first match featuring the Atlanta Scorpions taking on the New York Pride. Watch this and every match live at www.wpbltv.com
Please continue to follow the league for additional updates:
Web:  http://wpbltv.com/
Facebook: https://www.facebook.com/wpbltvcom
Twitter: https://twitter.com/wpbltv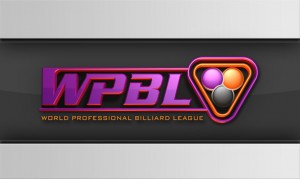 Media Contact:            Kimberly Spies (kim@WPBLtv.com) 630-205-1305