WPBL SEASON TO LAUNCH MAY 30th WITH FREE BROADCAST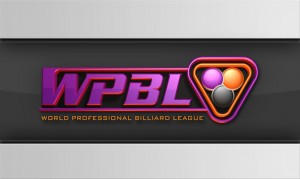 Las Vegas, NV April 25, 2013
The World Professional Billiard League will launch the inaugural 2013 season Thursday May 30th at 7pm PT. The entire season will be played at the new 13,000 sq. ft. WPBL arena in Las Vegas, where 48 of the world's top players will compete over the course of 26 weeks to become the first ever WPBL Champions.
After numerous unforeseen construction delays, the entire season had to be rescheduled. With new management in place, all players were consulted to successfully schedule around major events abroad. The match on June 20th was also eliminated to accommodate the Ultimate 10 Ball Championship in Mississippi. The entire 2013 schedule can be viewed at www.WPBLtv.com.
Darren Appleton, captain of the Philadelphia Aces, made the following comment "After all the setbacks and bad luck the WPBL has experienced, it's great to finally see light at the end of the tunnel. It's also great for everyone involved, the players and billiard industry, that the WPBL is working around international events to allow us, the players, to play in these tournaments.  The WPBL is a professional organization with top class people involved and they give us hope for the future. The players and teams are behind them 100%, and still believe in Bonus Ball, as this is the best opportunity for pool to gain worldwide respect and recognition."
All twelve of the WPBL teams will participate in the opening week, giving the league the opportunity to showcase its diverse roster of international players. The opening match of the season will pit the New York Pride against the Atlanta Scorpions, where Hall of Fame players Johnny Archer and Earl Strickland with settle their recent rivalry on the table.
Each of the 156 matches will be broadcast live at www.WPBLtv.com in HD. The first match of each week, broadcast every Thursday at 7PM PT, will be aired FREE. All other matches will be broadcast live in Pay-Per-View, where package deals offer matches as low as $1.25 each.
With the start of the league's season only a few short weeks away, the WPBL will continue to make frequent announcements.  Please continue to follow the WPBL for additional updates:
Web:  http://wpbltv.com/
Facebook: https://www.facebook.com/wpbltvcom
Twitter: https://twitter.com/WPBLtv
Media Contact: Kimberly Spies (kim@WPBLtv.com)