3 Cushion Billiard Clinic at Amazin Billiards in Boston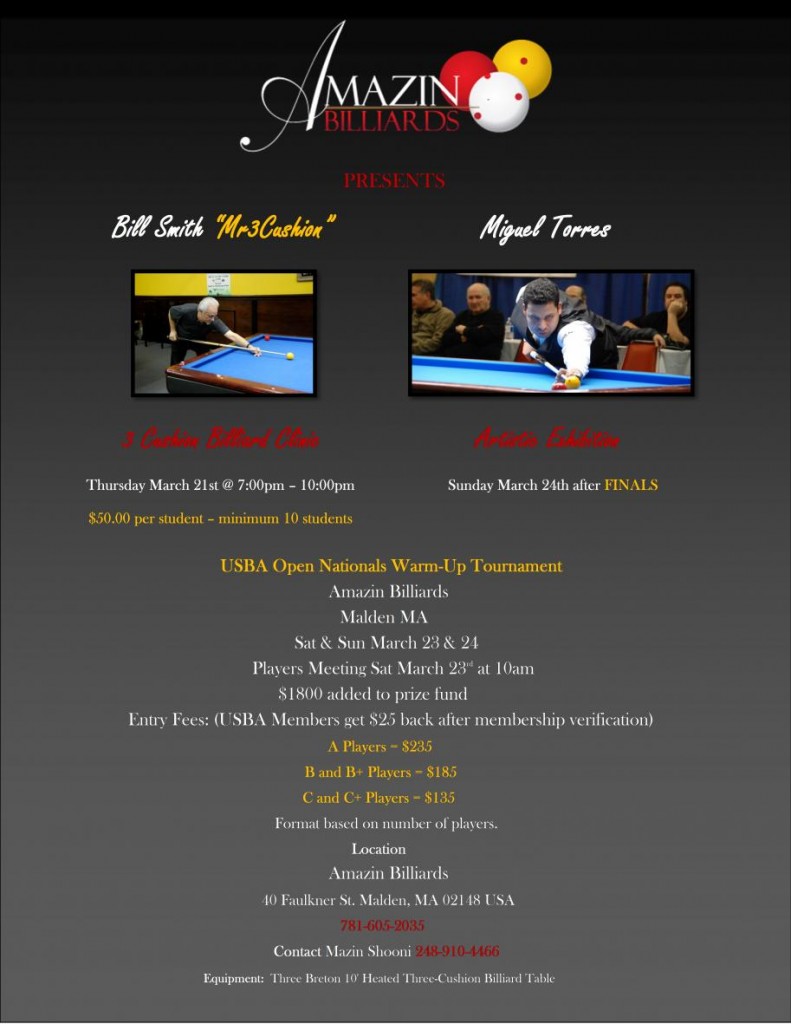 Before the weekend of "The Nationals" a warm up tournament will be held at Amazin Billiards, owned by Mazin Shooni. I'll be holding a 3 Cushion Clinic on Thursday evening, March 21st, after the FINALS on Sunday, March 24th, Miguel Torres will perform an Artistic 3 Cushion Show!
Mazin, Miguel and I hope to see many of the Northeastern 3C enthusiasts there!
Here's the flyer for the event: