1st Annual TAP Vegas Masters Singles MVP State Championship Tournament Series
1st Annual TAP Vegas Masters Singles MVP
State Championship Tournament Series
The 1st Annual TAP Vegas Masters 8-Ball Singles MVP State Championship was held on March 9 & 10 at the Las Vegas Cue Club with 53 players, each competing In one of 3 tournament brackets.
Congratulations to the 2013 8-Ball Nevada State Champions:
Tina Moden, who went undefeated in Skill Level 2/3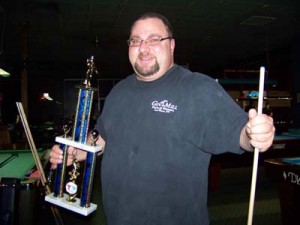 Carlo Butto, Skill Level 4/5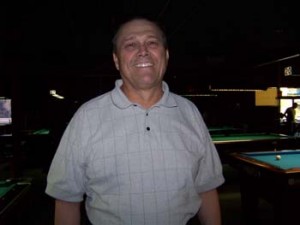 John Walker, who also went undefeated in Skill Level 6/7
Congratulations also to those in 2nd Place: Sharon Gottschalk (2/3), Scott Moden (4/5) and Gerald Branham (6/7)!
These players are advancing to compete in the TAP League National singles tournaments beginning October 31 in St. Charles, Illinois, just outside Chicago. Players will receive travel packages valued at over $3,000!  They will be staying at the Pheasant Run Resort and competing in the singles tournament on all Diamond tables, first class all the way for TAP!!
Honorable mention goes to Donna Schwitters, 3rd Place and Mike Folkerson, 4th Place in the 2/3 Bracket; Norm Thibodeau, 3rd Place and Dawn Holland-Williams, 4th Place in the 4/5 Bracket; Thelou Tepait, 3rd Place and Gene Guelker, 4th Place in the 6/7 Bracket.
Players earn their place in this tournament series designed to promote and recognize excellence in play.  Only those who place in the top 10 of their MVP bracket are invited to compete.  Those earning 1st place in their bracket are awarded a paid entry.
TAP Las Vegas is looking forward to hosting this very successful tournament on an annual basis.  For 2014, they will be adding 9-ball.  Visit the TAP Las Vegas pool league website to read more.