CSI Responds to ABP Press Release and Supports BCA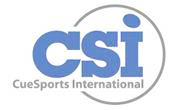 By sending out this information, the ABP suggested that all 3 events have sanctioned or recognized the ABP. That is NOT TRUE. The only event that actually recognized the ABP was the first event. This type of release misleads and confuses the players and the fans.
In a statement distributed to the mainstream billiard media on January 17, 2012 entitled "CSI Supports BCA as Governing Body for Cue Sports in North America" CSI clearly recognized and continues to support the Billiard Congress of America (BCA) as the Governing Body of Billiards in North America. The BCA point system is the only recognized system in North America used for inviting players to compete in WPA sanctioned World Championship events.
One of the responsibilities of a governing body is to insure that events do not conflict with previously scheduled events – particularly world events. The ABP has shown that they will schedule events that conflict with previously scheduled WPA world events. That is unacceptable, when the goal is to get North American players to participate in world events.
The US Open 10-Ball Championship will be held at the Rio All Suite Hotel & Casino (July 19-23, 2013) in Las Vegas. It will be a Billiard Congress of America (BCA) Point Event. It has been scheduled and will be played using the BCA guidelines. There is a very high probability that the US Open 8-Ball (held immediately after the US Open 10-Ball) will also be a BCA Point event. The 14th US Open One Pocket is also scheduled; that will make 3 US Open events with $60,000 in added money. All these events are played alongside the 37th Annual BCAPL National Championships – "The Greatest Pool Tournament in the World".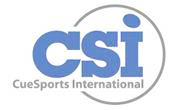 It is unfortunate that we have to take this action, but CSI must clarify that neither the tournament nor CSI are affiliated with the ABP. CSI does not recognize, endorse or sanction with the ABP as an official player ranking organization in the United States. CSI has never agreed to promote an ABP sanctioned event. CSI has requested that ABP send out a corrective press release, however with the way that several websites have reported the ABP press release as accurate, we felt compelled to set the record straight.
CueSports International is dedicated to creating more choices for all players. In the past 8 years CSI has directly paid out $8,000,000 to players. CSI is the parent company of the BCA Pool League and the USA Pool League. CSI also produces independent events such as the US Bar Table Championships, the Jay Swanson Memorial, the US Open One Pocket Championship, the US Open 8-Ball Championship and the US Open 10-Ball Championship. Visit www.playcsipool.com, www.playbca.com, and www.playusapool.com for more information about CSI and its divisions.