Laurel Highlands TAP Summer Titleholder Results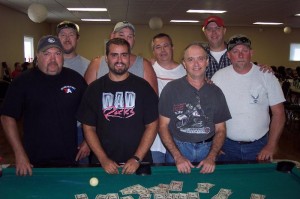 Laurel Highlands TAP Summer Titleholder Results
Two brackets totaling 32 teams shot it out for a prize fund of $7,000 from August 24 to 26th at the Cooperstown Vets in Derry Pa.. This Titleholder is typically the smallest one of the three yearly Titleholders due to the summer slow down but was purposely restricted even more so this year due to the national play offs scheduled into this already busy weekend. But there was still plenty of stiff competition and hill-hill matches.
Once again, the live video feed of matches from "The Coop" was a big hit. LH TAP was the first TAP league to live stream their Titleholders as well as the only league in Western Pa. streaming events. If you can't attend a Titleholder, you can still be there by going to the U Stream link on the LH TAP web site or go to the many recorded matches that are saved on the LH TAP web site. At the June event we had family members viewing matches from as far away as Hawaii and this past weekend as far away as California. Now that's a WOW factor!
The first bracket champs are
1st-Bridgeport Sportsman
2nd- The Pines
3-4th- Mt. Pleasant Polish Falcons-Fox Hill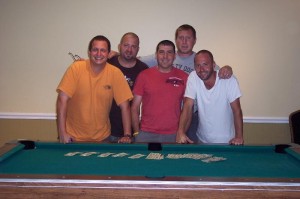 The 2nd bracket winners are
1st-Woodside Grill 2
2nd- The Coop
3-4th-Blairs- Minersville PNA
Teams that earned national play off spots for 2013 are
Henry D's
Woodside 2
The Coop
Bier Haus Our Gang
Bridgeport Sportsman
and 2nd chance event winner and qualifier was the Bier Haus Our Gang.
South Carolina Bound!!
Five trips to TAP's nationals in Charleston, S.C. were up for grabs last weekend with three trips being awarded to the Cambria/Bedford and Frostburg divisions and two to the Westmoreland county divisions. A combined total of 39 teams competed for those coveted spots in a single elimination format. This left no room for error and once the balls stopped rolling and the chalk dust settled the teams packing their bags are……
Cambria/Bedford/Frostburg
1. Solomon Run 2 from the Johnstown 219 division
2. Shaff's from the Frostburg division
3. Country Inn New Era from the Johnstown 219 division
Westmoreland
1. Slovak Trophy Hunters from the Mt. Pleasant division
2. AMS Maxson from the Greensburg Monday division