USBA 3-Cushion Nationals Back At The Tropicana in Las Vegas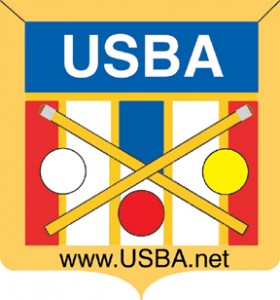 Players from across the country will showcase their skills at one of the most challenging cue disciplines in the world when the United States Billiard Association (USBA) and Professor-Q-Ball promotions brings the USBA Three-Cushion National Championships back to the neon lights of the Tropicana in Las Vegas as part of the Lucasi Hybrid American Cue Sports (ACS) National Championships week between May 5 and 11, 2012.
The ACS Board of Directors asked the USBA to return to the Tropicana after the success of the USBA 2011 national tournament at the same location.
Gabriels Billiards, the Official Partner of the USBA, will provide eight Kronos carom tables for the USBA championship tournament.  The Kronos is Garbiels latest model.  Specially designed for tournament play, the Kronos was featured at the World Cup in Vienna in October, where Caudron set a world record with a grand average of 2.420.
According to Andy Janquitto, the President of the USBA, returning to the Tropicana enables the USBA to hold its feature event in a destination city and allows the USBA to expose the game of carom billiards to pool and snooker players.  Janquitto thanked Gabriels, the ACS, Professor-Q-Ball and the Tropicana for the opportunity
.

Official Host Hotel/ Tropicana Las Vegas / Las Vegas, Nevada
When you reserve your rooms at the Tropicana Las Vegas using the group code, you make the action convenient for your players, AND insure the success of this event and the expansion of this event in future years!
Tropicana Las Vegas
EARLY BIRD $59 per night (up to four people, taxes and fees additional Sunday-Thursday) If reserved BEFORE January 31, 2012!
$79 per night (up to four people, taxes and fees additional  Sunday-Thursday)  If reserved from 2/1/2012 thru  4/15/2012 !
$109 per night (up to four people, taxes and fees additional  Friday-Saturday)  Reserve by 4/15/2012 !
3801 Las Vegas Blvd. South
Las Vegas, NV 89109