Yalin Women's World 10-Ball Airs 45 Days Straight on ESPN Star Sports
Yalin Women's World 10-Ball Airs 45 Days Straight on ESPN Star Sports
By Sally Lee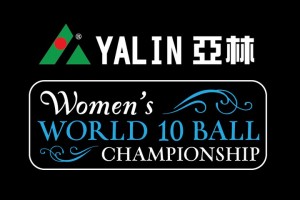 Asia – TV network giant ESPN Star Sports will be airing the Dragon Promotions produced Yalin Women's World 10-Ball Championship from February 15 through March 31,2011. It's a record total of 45 days straight airing every televised match of the event. The event took place in October with the main event at Robinson's Galleria Mall connected to the Crowne Plaza. The championship brought together 48 international pro women fighting for the title in 10-Ball, considered to be the sport's most challenging game.
"It's really great to see our event continue to draw an enormous amount of media coverage. ESPN Star Sports has been a great network partner and we are thrilled they value the event enough to air it for a month and a half straight. These women put on a great show and fantastic performances", said Cindy Lee, CEO of Dragon Promotions.
ESPN Star Sports will air the Women's 10-Ball Championship in over 20 countries to hundreds of millions of viewers. The record airings is another feather in the cap of partners Cindy Lee and Charlie Williams of Dragon Promotions, as they were recently voted #2 in a poll of the Top Ten Most Influential People in Billiards. DP also just celebrated their 10 year anniversary.
The World 10-Ball Championship was sponsored by Yalin Tables, the premier billiard table manufacturer in China along with BCN Balls, Leqi Cloth, Crown Plaza Galleria Ortigas, Magic 89.9, Philippines Star, Nuvo City, Star Billiards Center and Robinson's Galleria. ABS-CBN Sports was the local television partner.