The 14th Annual Jay Swanson Memorial 9-Ball Tournament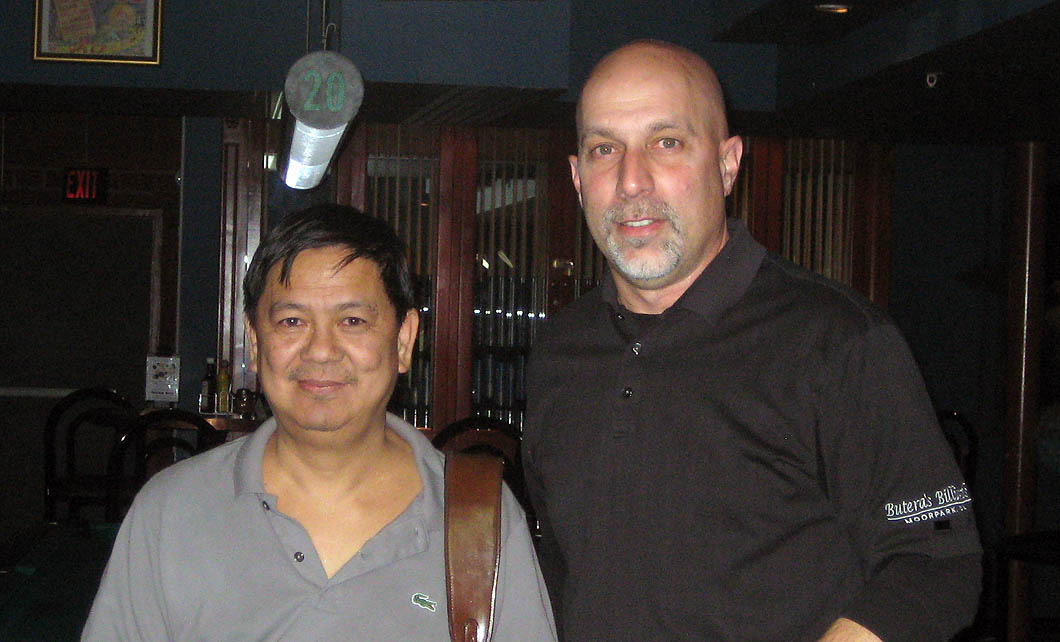 The 14th Annual Jay Swanson Memorial 9-Ball Tournament ("Swanee") was held February 13-14 at Hollywood Billiards in Hollywood, California. A 2 day grinder and an institution of an event on the west coast, this year again saw a full 192 field with a dozen players on the wait list. The Swanee celebrates the life of "Gentle Giant" Jay Swanson who was much loved as a person yet equally feared on the table.  "When Swanee was regularly playing in Southern California events, the favorites were usually him, Ernesto (Dominguez) and Keith (McCready)" said Co-Tournament Director and pool commentator Jay Helfert.
Dozens of players were waiting outside in the early morning Los Angeles sun waiting for the 8 am opening of Hollywood Billiards. Originally the event started in 1996 at College Billiards in San Diego. College was owned by Mark Griffin, now CEO of CueSports International (CSI), and was one of Jay Swanson's local hangouts.
The $4000 added event drew young and old, men and women, pros and amateurs. The field was narrowed down from 192 to 48 players by Sunday morning. The first round on Sunday kicked off with winner's bracket players Jose Parica, Dave Hemmah, Louis Ulrich, well known father and son Ernesto and Oscar Dominguez and 14 year old phenom Brendan Crockett who is a member of Team CSI – Next Generation and recently represented the U.S. at the Junior World Championships in Nicaragua after only 2 years of playing. Recent One Pocket Hall of Fame recipient Jose Parica captured the hot seat.
When the dust settled, it was Sal Butera who faced Parica in the one race to 13 final. Despite the midnight hour both Parica and Butera brought their 'A' games with barely a miss by either man. By 2 am Monday morning the match was hill-hill with a room full of weary but enraptured spectators.
In the final game Parica again was plagued by the dry break demon leaving Butera a wide open table. With only 4 balls remaining the crowd started whispering "it's over" but then the unthinkable happened – the 6 ball rattled inside the pocket and spit out onto middle of the foot rail. Parica stepped up and made the tough cut shot except the cue ball nudged the 7 to the head rail leaving Parica the option of playing safe or going for the bank. He opted for the safe hooking Butera behind the 9. While Butera had solid contact, he left Parica the 7 out taking home the win.Results: