APA SIGNS THE BLACK WIDOW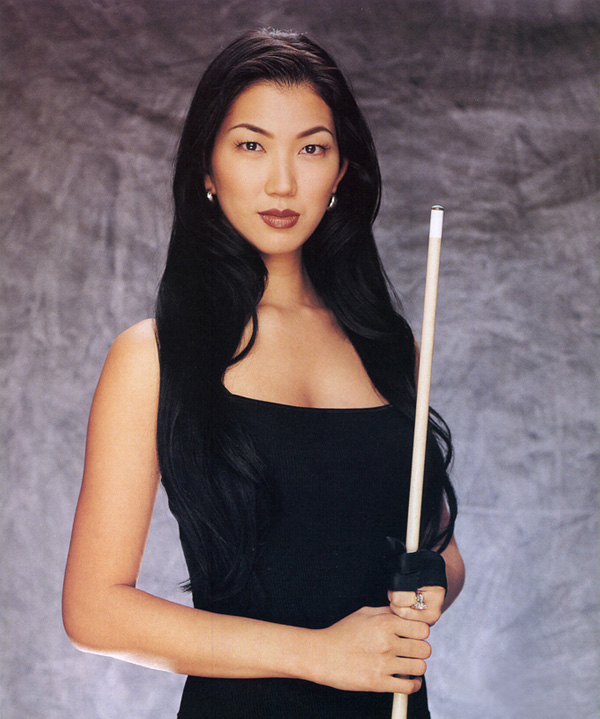 APA SIGNS THE BLACK WIDOW
Worlds Largest Pool League Signs Worlds Most Recognizable Poolplayer to Sponsorship Agreement
LAKE SAINT LOUIS, MO (April 28, 2009)  The American Poolplayers Association (APA) is proud to announce they have signed a sponsorship agreement with The Black Widow, Jeanette Lee. The APA made the announcement yesterday at their annual League Operator Convention in Las Vegas.
We are very excited to work with The Black Widow. We believe her image transcends the sport of pool, and we believe she will encourage non-poolplayers to pick up a cue and give our leagues a try, said APA Public Relations Manager Jason Bowman.
Lee will be the official spokesperson for the APA and APA Pool Leagues and will appear in advertisements, commercials and other promotional materials encouraging people to compete in an APA Pool League.
The APA has not only been the leader in amateur pool leagues for years, but a leader in the billiard industry as well. The Equalizer APA handicap and scoring system, allows players of any ability to compete and win, including those who have never played the game. I look forward to working with the APA, and I encourage poolplayers and non-poolplayers alike to join an APA League, said Jeanette Lee.
The APA, based in Lake Saint Louis, Mo., sanctions the worlds largest amateur pool league, known as the APA Pool League throughout the United States, and as the Canadian Pool League in Canada. More than 260,000 members compete in weekly 8-Ball and 9-'Ball league play. The APA is generally recognized as the Governing Body of Amateur Pool, having established the official rules, championships, formats and handicap systems for the sport of amateur billiards.
The APA produces three major tournaments each year the APA National Team Championships, the APA National Singles Championships and the U.S. Amateur Championship that, together, pay out nearly $1.5 Million in cash and prizes annually!
The APA and its championships are sponsored by Cuetec Cues and PoolDawg.
For more information about the American Poolplayers Association, visit www.poolplayers.com.