The 13th annual Jay Swanson Memorial Tournament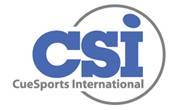 The 13th annual Jay Swanson Memorial Tournament ("Swanee") was held February 7-8, 2009 at Hollywood Billiards in Hollywood, California with a total prize fund of $16,600.
Hollywood Billiards is a nice room with a great atmosphere. The spacious billiard room has 28 Gold Crown III tables, is two levels with an open area upstairs which overlooks the action happening downstairs. The lower level tables have tight pockets and the upper level tables have larger drop pockets.
"Swanee" drew a full field if 192 players of all skill levels and ages. Additionally, twenty players showed up but were a little too late and missed being part of the field. This is a great tournament with an inexpensive early $65.00 buy-in or $70.00 the day of the event. The tournament paid down sixty four spots with $2500 for first, $1500 for second and $1000 for third. The tournament attracted great players like Jose Parica, Mitch Ellerman, Oscar and Ernesto Dominguez, Max Eberle, Scott Frost, Justin Bergman, Louie Ulrich, Cory Harper and not to forget Dave Hemma, last year's runner up to Johnny Archer.
With almost two hundred players in the tournament on day one, the event is something to see. If you want to be a player in this tournament prepare for the mental and physical drain. Staying on the winner's side is key, although easier said than done depending on your skill level, confidence, opponent and luck.
"Swanee" is a hard tournament to cover with great players and matches going on all over the place. I keyed on a few players and matches. Max "Mad Max" Eberle, a former house pro at Hollywood Billiards steamed though his first matches like a warrior with his cue stick as his sword. Eberle then ran into Scott "the Freezer" Frost. They don't call him the Freezer for no reason. This man can flat out play pool. Eberle played well with a taking the initial lead over Frost but in a short race anything could happen. Eberle was first on the hill and played with confidence. However in a flash Frost made a combo on the nine, next snapped the nine on the break and followed with a break and run. Eberle's lead quickly diminished. In the last game, Frost broke but left himself a tough shot. He missed and gave Mad Max ball in hand. Eberle ran out to put Scott on the one loss side. With a win over "The Freezer" Eberle looked like he might win the whole thing. In his path to glory though he fell short by losing to Mitch Ellerman and Jose Parica and ended up in seventh place.
Another player that was rolling over his competition was an Arizona kid named Mitch Ellerman. Ellerman moved through the bracket like a Great White cruising in the waters below. With his break working and hitting dead center of the pocket no matter what shot it was, The Arizona kid looked to be the person to beat and proved it by securing the hot seat. Ellerman sat by as he waited to see who the next gun slinger would be.
That person on the one loss side was Oscar Dominguez. Dominguez, with his hurricane break and shot making ability, defeated player after player. This is what the Swanee is all about. Dominguez, the local favorite, moved from the one loss side to meet up with the Arizona kid, Mitch Ellerman. This was a great match with two young men that are great for the game of pool. No deals no splits, just let's play some pool and may the best gladiator survive.
In the final match, Ellerman broke first and took and early lead. Dominguez came right back with lefts and rights, like Sugar Ray Leonard in his prime. This was a true battle, as Dominguez would catch up then Ellerman would counter back and pull ahead. Ellerman was like a rock as he quietly dead stroked the balls in and reached the top of the hill first and went on to win 11 – 8.
Special thanks to all the sponsors and helpers – Mark Griffin, Bill Stock, Jay Helfert, Mark Estes and the staff at Hollywood Billiards.
– The Pool Fly
The CSI Staff wishes to thank "The Pool Fly" for writing this article on the 13th Annual Jay Swanson Memorial event. The next CSI event is the 16th Annual Bar Table Championship February 23 – March 1 at the Terrible's Sands Regency Hotel and Casino in Reno, Nevada. For more information please visit the events tab of the CSI website: www.playcsipool.com
Payouts: 13th Annual Jay Swanson Memorial Tournament
1st Place: $2500 Mitch Ellerman
2nd Place: $1500 Oscar Dominguez
3rd Place: $1000 Mike Mitchell
4th Place: $750 Jose Parica
5th – 6th: $525 Louis Ulrich and Sal Butera
7th – 8th: $400 Corey Harper and Max Eberle
9th – 12th: $300 Ernesto Dominguez, Ismael Paez, Victor Castro and Curtis Johnson
13th – 16th: $200 Scott Frost, Ramin Bakhtiari, Justin Bergman and Rafael
17th – 24th: $150 Ron Rosas, Clayton Vannortwick, Yifei Mei, Wayne Pullen, Skip Miller, Tang Hoa, Bernardo Chavez and Jaynard Orque
25th – 32nd:: Randy Paguio, Monte McConnell, Bob Ohashi, Brian Parks, Tyler Benton, Ray Lorenzo, Stan Tourangeau, and Sebastian Paraian-Zay
33rd – 48th: Dane Elmstadt, Ray Tedrick, Jack Rippel, Melissa Morris, Brenden Crockett, Rick White, Fred Jarvis, Ray Walsh, Elias Valles, Josh Gomez, Chris Rose, Jerry Lin, Jeff Meaux, Mark Estes, Don McClelland and Gus Briseno
49th – 64th: Mike Bredehoft, Bruce Choyce, Ken Johnson, Frank Almanza, Bill Houck, Randy Howell, Jamison Neu, Paul Langley, Fred Boggs, Sean Lane, Rich Geiler, Danny Kuykendall, Denzel Suntay, Al Vafa, Dale Kadoun and Sy Nakashima