Sponsors at 2014 BEF Junior Nationals
Diamond, Simonis and Aramith Named Equipment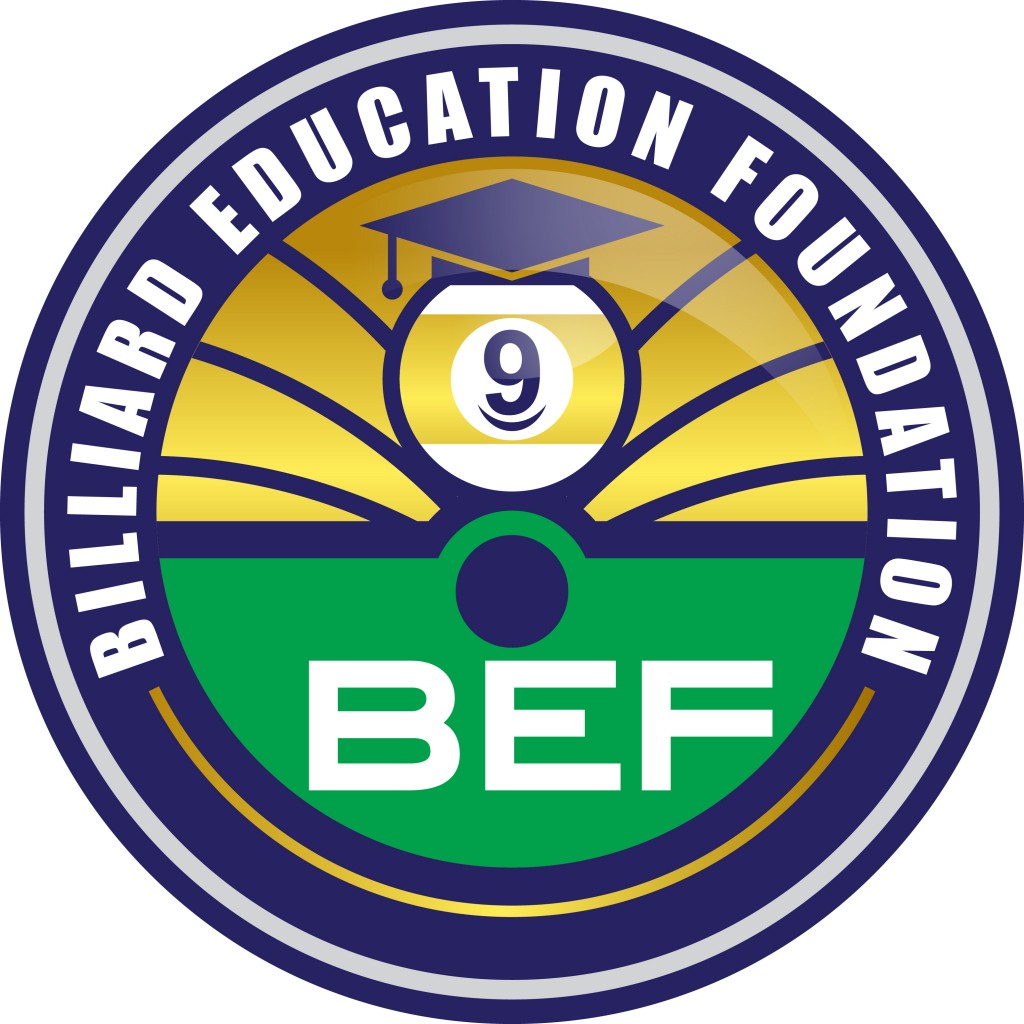 May 23, 2014 (Englewood, CO): What's a national pool tournament without the best equipment? The Billiard Education Foundation's Junior National 9-Ball Championships, being held in conjunction with this year's BCA Summit in Louisville, KY, will benefit from three long-time supporters of junior billiards: Diamond (tables), Simonis (cloth) and Aramith (balls).
Diamond Billiard Products, conveniently located near Louisville, will provide 16 competition tables and related equipment for the four day national championship divisions. Balls will be provided by Aramith and cloth by Simonis, who has for years been a supporting sponsor of the Billiard Education Foundation.
"We continue to be grateful to these industry sponsors, without whom the Junior National Championships would not be able to continue to encourage student athletes and qualify our best youth competitors for the annual World Championships," said BEF executive director, Samm Diep.
Contact the BEF for more information on becoming a sponsor of this prestigious event or other junior billiard programs.
The Billiard Education Foundation (BEF) was formed in 1993 as a 501(c)(3) nonprofit charity committed to promoting a lifelong love of pool and building the next generation of players through youth programs and academic scholarships. Visit billiardeducation.org or call (303) 926-1039 to learn more about junior billiard programs in your area.