Colt 45 Strong Beer, Summit Natural Drinking Water & Motolite Headline Philippines Supporters of Predator Billiards Championship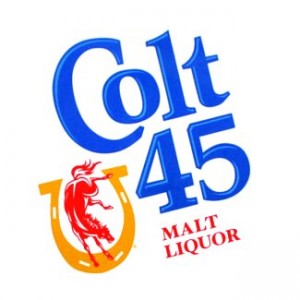 Colt 45 Strong Beer, Summit Natural Drinking Water & Motolite Headline Philippines Supporters of Predator Billiards Championship
Francisco Bustamante, Efren Reyes, Jasmin Ouschan, Thorsten Hohmann, Ralf Souquet, Darren Appleton, & Mika Immonen during yesterday's press conference dinner at the Crowne Plaza in Ortigas
Manila, Philippines-  Asia Brewery Incorporated and Motolite are putting their popular brands behind billiards supporting this week's 11th Annual Predator International Championship.  Colt 45 Strong Beer, Summit Natural Drinking Water, and Motolite will sponsor the long running championship that will be airing on ABS-CBN's popular networks Balls and Studio 23. Sixty-four pool masters from around the world will be vying for the $10,000 1st place prize and title of Predator Champion. The event is starring celebrity professionals such as defending champion Efren "Bata" Reyes, Mika "Iceman" Immonen of Finland, Thorsten "Hitman" Hohmann of Germany, Charlie "Dragon" Williams of the USA, and Women's World Champion Jasmin Ouschan of Austria.
Colt 45 Strong Beer and Summit Natural Drinking Water are pleased to be a part of this fantastic event as billiards has been long considered a top sport of the Philippines. "On behalf of Asia Brewery, Inc. and Mediacom, we would like to thank Dragon Promotions for making Asia Brewery, Inc. part of this event and for bringing all the talented pool players here in the Philippines to play for the 11th Predator International 10_Ball Championships.  Good luck to all the players." Jay-R Encinas, Sr. Media Planner of Mediacom.
Predator's premiere event is produced by Dragon Promotions and will take place September 15 – 18, 2011 at Robinson's Galleria Mall in Manila, Philippines. The event is co-sponsored by Asia Brewery Incorporated, Yalin Tables, Andy Cloth, Pool & Billiard Magazine, Colt 45 Strong Beer, Summit Natural Drinking Water,  Motolite, Aramith Balls, Robinson's Galleria, Magic 89.9 Radio, Philippines Star Newspaper, Crowne Plaza Ortigas, and TV network partners ABS-CBN and ESPN Star Sports.  Over 30 countries are estimated to be represented at this year's event including Germany, India, Sweden, China, England, Japan, Vietnam, Korea, Taiwan, Philippines, Australia, Finland, Hong Kong, Norway, Mexico, Canada, Curacao, Venezuela, Spain, Portugal, Russia, Austria, Hungary, Netherlands, Italy, Malta, and the USA. World class pros from across the globe will fill the field.  Daily coverage and full info on www.predator10ball.com
"Motolite has been a sponsor and supporter of billiards for years. It's fantastic to get such a versatile field of international stars for this event. We will continue to support the sport and our collaboration with the future Predator International Championships", said Trisha Tabia, spokesperson for Motolite. Motolite has been the leading automotive and motorcycle battery manufacturer in Asia since 1919.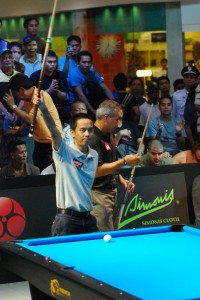 Van Corteza will be one of the crowd favorites as he is a previous Predator winner
Filipino bets for this event will include top seeds Dennis Orcullo, Lee Van Corteza, Roberto Gomez, Warren Kiamco, Ronnie Alcano, and legendary Hall of Famer Francisco Bustamante. They will have their hands full with the strong contingent from Europe, as the Europeans have dominated the last several events in the Philippines with Finland, Holland, England, and Germany sweeping all the major billiard championships in the Philippines the past two years.
"We are very pleased to have such reputable national companies supporting the event. With their help, we hope to continue growing the popularity and sport of billiards here in the Philippines", said Cindy Lee, CEO of Dragon Promotions.
Asia Brewery Inc.
Colt 45 Strong Beer for Real Men and Summit Natural Drinking Water are divisions of Asia Brewery Incorporated. Colt 45, known as "The Strong Beer for Real Men", was established as one of their licensed brands in 1995. Summit Natural Drinking Water comes from natural underground water source around Mt. Makiling, Laguna  and is the Official Bottled Water of the Philippine Olympic Athletes. Asia Brewery Inc. was founded in 1982 and is the parent company of numerous products. A leader the past three decades in quality beverages including energy drinks and water, ABI is one of the top companies in the Philippines.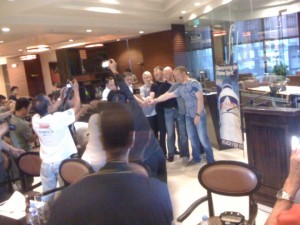 Contact Dragon Promotions at predatorchampionships@gmail.com for more info on event or advertising