Construction on Championship's new headquarters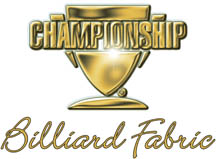 LINCOLNWOOD, IL – Proving that there are positive signs in what has been a trying time for the billiard industry, Championship LLC announced expansion plans both in its product offerings and its physical footprint.
According to Championship President Fred Cohen, the billiard fabric and cushion rubber manufacturer recently purchased Elk Grove Village, IL, distributor MBS Group, including its Cin-Caro Plastics pocket division, DFS Billiards table top division and MBS Rubber.  To accommodate its expanding market presence, Championship also announced the impending move from its longtime Lincolnwood, IL, offices to a 38,000-square-foot facility in Elk Grove Village.
"This was a great opportunity to make Championship the 'Complete Table Top Experts'," said Cohen, "and to move into a larger space that will allow us to offer a complete showroom and training facility for installers.
"The move to Elk Grove Village was an easy choice," added Cohen. "It is the transportation hub of the Midwest. This will allow for later pick-ups and better shipping channels for our customers."
Construction on Championship's new headquarters has already begun, and Cohen is planning for a May move.
"What a great team of industry know-how to be a part of," said MBS Group's Mike Serra, who will now be vice president of Championship. "We'll have all the necessary tools to supply the industry top-level billiard products. I'm excited to think about the future and what it holds for our MBS and Championship customers."
"Adding Mike Serra adds another valuable asset to what is the most experienced sales staff in the industry," Cohen said of Championship's staff, which also includes Terry Winkler (formerly of Victor), Scott Middleton (formerly of Mali), Lyn Ruber, Bill Dunne, Mikey Serra, Seth Novoselsky and Kevin Henderson in Houston.
For more information, contact Championship LLC (800) 323-2852.