TAP Las Vegas congratulates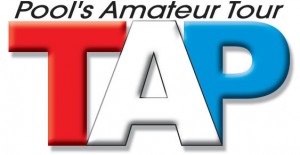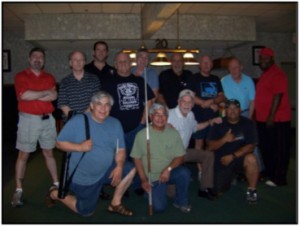 Set to Kill for winning 1st place in the Dream Team 8-ball tournament on July 10 & 11, 2010! Congrats also to Fun & Games for earning 2nd place and Menehunes and Lights Out for earning 3rd and 4th. It was a great weekend with friends, playing pool and having a good time. On day 1, we started with 8 teams and 57 very skilled shooters playing pool ALL day on all Diamond tables in the air conditioned comfort of Mickey's!  A pool junkies dream.
We started day 2 with Set to Kill competing with Lights Out. The first 2 matches with John Vece and Harold Shimojo, and Grant Gilbert and Lee Doerr going hill/hill and the last in a race to 3 was Gordon Graham vs. Ryan Caparida of Set to Kill with Ryan taking is team on to the finals with their 3rd consecutive win!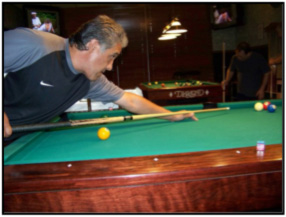 On the other table, we had the Menhunes vs. Fun & Games trading wins to include a hill/hill match between Lawton Dupio and John Spartichino. In the end, John earned the win. Both shot great! The team win came down to a final sudden death match between Terry Lussier and Paula Patterson. You could feel the excitement in the room as each player got up to shoot. They both played a great game, but in the end Terry earned the win to take Fun & Games on to the finals.
In the finals between Set to Kill and Fun & Games, Howard Dameron and Lee Doerr took the table to compete in a hill/hill match. In the end, it was Lee walking away with the win. The next match came between Joe Bosco and Brian Erle. With both players on top of their game, once again Set to Kill's, Brian Erle takes the match to include an 8-ball break is his list of successes for the weekend. With Set to Kill on the hill for the win, Henry Tyler played Set to Kill's, Ryan Caparida. Both players did well, but in the end it was Ryan and Set to Kill walking away with the victory.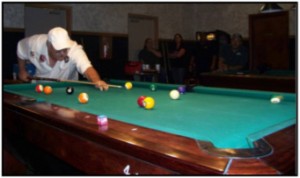 A big thanks goes to ALL of the teams and players who participated, our referees: Doug Coffman, Kelly Seeley and Jeremy Head, and the staff at Mickey's Cues & Brews for once again giving us the royal treatment and their contribution to the tournament.
To see all the pics, visit TAP Las Vegas' website at www.taplasvegas.com/photos.html.